If you love steakhouse creamed spinach, then you'll love this rich, creamy creamed spinach recipe with a game changing secret ingredient. It's easy to make and you can use fresh or frozen spinach for this simple spinach side dish.
Steakhouse creamed spinach
Steaks are not the main draw for me at a steakhouse. Nope. I'm much more interested in the a la carte side dishes. A big plate of fresh steamed or roasted asparagus. Awesome steakhouse fries or scalloped potatoes, perfectly crisp tender broccoli or the ultimate wedge salad.
And of course the creamed spinach. Always an order of steakhouse creamed spinach.
It's the ultimate side dish. So luxurious. Sinful, even.
And it's easier than you might think to make creamed spinach at home with this easy recipe and you'll go gaga for my secret ingredient.
What you'll need for creamed spinach recipe:
Spinach
Butter
Shallots
Flour
Milk
Kosher Salt
Black Pepper
Fresh Grated Nutmeg
Boursin Cheese (the secret ingredient)
Which is best? Fresh or frozen spinach?
I like fresh spinach, but you can use either fresh or frozen spinach to make this creamed spinach recipe.
The only difference between fresh and frozen is that the frozen spinach has already been cooked (blanched) and then frozen, while the fresh spinach is, well… FRESH.
How to make creamed spinach with fresh or frozen spinach
Fresh spinach needs to be cooked before adding it to the creamy bechamel sauce, while frozen spinach needs to be thawed completely and well-drained. Here are the steps for each.
For fresh spinach:
Fresh spinach must be blanched and shocked before adding to the creamy white sauce. To do this:
Bring a pot of water to a boil and season with kosher salt.
Add the fresh spinach and cook for 15-30 seconds, just until it wilts.
Transfer the spinach to an ice bath to stop the cooking and set the bright green color.
Squeeze all of the excess water out of the spinach. This is important!
Roughly chop the spinach.
For frozen spinach:
Thaw the frozen spinach completely — this generally takes several hours, so you'll want to remove the spinach from the freezer much earlier in the day.
Place the spinach in a clean dishtowel and seal the ends like a Tootsie Roll. Squeeze the dishtowel until all of the excess liquid is removed from the spinach.
Chop the spinach (if you're using whole leaf spinach).
Check out these tips on how to thaw frozen spinach.
How to make the white sauce for creamed spinach recipe
Melt the butter in a saucepan and add chopped shallots. Sweat the shallots until they're tender and slightly translucent.
Sprinkle on the flour until a thick paste forms. Cook and stir for one minute.
Add the milk a little at a time, stirring well to combine after each addition. Bring the sauce to a low boil and cook for one minute (stirring constantly).
Season with kosher salt, black pepper and fresh grated nutmeg.
Stir in the spinach and mix well. Remove from heat.
Add the Boursin cheese and stir until it melts. Serve.
Secret ingredient for creamed spinach recipe
So, my secret ingredient is creamy Boursin herbed cheese. This distinctive cheese adds a richness and flavor to plain creamed spinach and elevates the recipe to steakhouse level.
If you don't have any or if you don't like Boursin (horror), you can also use freshly grated parmesan or pecorino romano.
For a basic creamed spinach, you can also skip the cheese altogether, but, come on… who wants BASIC?
FAQ'S
Can I make this ahead of time?
You can blanch and shock the spinach (or defrost it if you're using frozen spinach) ahead of time. I recommend making the white sauce and finishing the steakhouse creamed spinach just before serving for the best results.
Why do I need to squeeze the spinach dry before adding to the white sauce?
Both fresh and frozen spinach will water down the bechamel sauce too much if you don't squeeze it dry first. Don't skip this critical step.
How long will leftover creamed spinach last in the refrigerator?
Here's the funny part. Even though this recipe calls for 1 pound of fresh spinach (which is equivalent to one package of frozen spinach), it doesn't make a huge amount, so having leftovers usually isn't an issue. This recipe will feed 2 hungry diners or 3 with smaller appetites. Any leftovers should be eaten within 2-3 days.
What goes with the creamed spinach recipe?
The easy answer is STEAK! But this creamy steakhouse style spinach goes with LOTS of things.
More vegetable side dishes you'll love: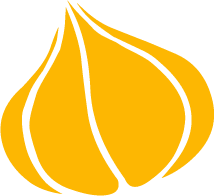 Tried this recipe? Leave a rating and review.
Your comments and shares are invaluable to me and the thousands of readers who use this site daily. If you've made the recipe, leave a star rating and review. We want to hear how you liked it.
We'd love it if you shared the recipe with your friends on social media!
Steakhouse Creamed Spinach
If you want an ultra-creamy creamed spinach recipe, this steakhouse-style creamed spinach is the best. You can use fresh or frozen spinach for this luxurious side dish and don't forget the secret ingredient!
INGREDIENTS:
16

ounces

fresh spinach leaves

or 1 package frozen chopped spinach, thawed and squeezed dry.

1½

tablespoons

butter

1

shallot

minced (about 1/3 cup)

1

tablespoon

flour

1

cup

whole milk

½

teaspoon

kosher salt

¼

teaspoon

black pepper

pinch

grated nutmeg

2

tablespoons

Boursin cheese
DIRECTIONS:
Fill a large bowl with ice and add cold water to cover. Set aside.

Bring a saucepan of water to a boil over high heat. Add 1 teaspoon kosher salt. Working in batches, add the spinach a few handfuls at a time. Blanch the spinach for about 30 seconds, then use a kitchen spider or tongs to transfer the spinach leaves to the ice bath. Continue cooking the rest of the spinach and shocking it in the ice bath.

Transfer the spinach to a fine mesh colander and press against the cooled spinach to drain. Transfer spinach to several paper towels, stacked together or an old (but clean) dish towel. Squeeze any remaining liquid from the blanched spinach.

Transfer the spinach to a cutting board and roughly chop it. Set aside.

In a skillet over medium heat, add the butter to melt, then stir in the minced shallots. Cook for 3-4 minutes or until the shallots are softened and translucent.

Sprinkle the flour over the shallots and cook and stir for one minute or until there are no dry bits of flour left in the pan. Add the milk a little at a time, stirring constantly and cook until it thickens.

Add the kosher salt, black pepper and nutmeg and stir to combine.

Add the chopped spinach to the bechamel sauce and mix well. Remove the pan from the heat and stir in the Boursin cheese, mixing until the cheese has melted into the sauce. Serve.
RECIPE VIDEO:
NUTRITION:
Calories:
285
kcal
|
Carbohydrates:
20
g
|
Protein:
12
g
|
Fat:
19
g
|
Saturated Fat:
12
g
|
Polyunsaturated Fat:
1
g
|
Monounsaturated Fat:
3
g
|
Trans Fat:
1
g
|
Cholesterol:
53
mg
|
Sodium:
968
mg
|
Potassium:
1500
mg
|
Fiber:
6
g
|
Sugar:
8
g
|
Vitamin A:
21881
IU
|
Vitamin C:
65
mg
|
Calcium:
394
mg
|
Iron:
7
mg
Pin it for later!