Old Fashioned Chicken Barley Soup with Vegetables
This old fashioned chicken barley soup with vegetables starts with a whole fryer to make a rich savory stock. Pull the meat from the chicken carcass for the soup and use fresh and frozen veggies to round it out. Cooked pearl barley is the perfect finishing touch for this hearty chicken vegetable soup. Kids love it!
Chicken soup is a universal favorite
There's a reason that chicken soup is good for the soul. It makes you feel good from the inside out, it's hearty, warm and soothing and kind of reminds me of a mother's hug.
Chicken soup is popular all over the world, and every country has their own version, like this Greek-style chicken soup with lemon and feta. My friend Samantha at Little Ferraro Kitchen has a Persian chicken soup as well as a tasty Chicken Matzo Ball Soup that comes with a twist– saffron. And I love this Korean Chicken Soup and Thai Style Chicken Soup from fellow blogger Carmy from the website of the same name.
This homestyle chicken barley soup recipe is just like my grandmother used to make. She loved using barley in her homemade soups and I've shared several of those recipes here, like this beef barley and vegan mushroom barley soup.
This recipe starts with a simple, homemade chicken stock made from a whole fryer. The soup is loaded with fresh and frozen vegetables and toothsome, kernels of pearl barley that reminds me of her.
Ingredients for homestyle chicken barley soup with vegetables
Small fryer (or chicken pieces w/skin & bones)
Carrots
Onions
Celery
Peppercorns
Water
Kosher Salt
Bay Leaves
Olive Oil
Mushrooms
Canned Tomatoes in juice
Fresh Thyme
Frozen Mixed Vegetables
Barley
Salt and Pepper to taste
I usually have some of my chicken stock from rotisserie chicken on hand for making this soup, but if not, here's how I do it with a whole chicken.
For homemade stocks, I like using a Dutch oven because it does a good job of maintaining a good simmer on the stove, and it makes the house smell wonderful. If you don't have one, you can also use a sturdy soup pot or use a slow cooker or a pressure cooker. The methods are similar, but the steps are just slightly different.
How to make stock in a pot or dutch oven for chicken barley soup:
Add the chicken to the pot and cover with about 10 cups of cool water.
Add the carrots, onions, celery, whole peppercorns and bay leaves and bring the water to a boil.
Reduce the heat to a simmer and cover the pot with the lid, so that it's slightly askew and steam can escape.
Simmer the stock for 2 to 2 1/2 hours.
Use a pair of tongs to remove the chicken and transfer to a rimmed baking sheet to cool.
Strain the stock through a fine mesh strainer set over a large bowl. Discard the solids.
How to make chicken stock in a slow cooker:
Combine the ingredients in the slow cooker and cover with the lid.
Cook on low for 6-8 hours.
Remove the chicken from the stock to cool on a rimmed baking sheet.
Ladle the chicken stock into a fine mesh strainer set over a large bowl to remove the vegetables and peppercorns. Discard.
How to make chicken stock in an Instant Pot or pressure cooker:
Add all the ingredients to the Instant Pot or pressure cooker.
Bring the pot to high pressure and cook for 45 minutes.
Let the pressure reduce naturally, then carefully transfer the chicken to a rimmed baking sheet. Set aside.
Pour the broth through a fine mesh strainer set over a large bowl. Discard the solids.
Can I use the vegetables from the stock for the chicken barley vegetable soup ?
Personally, I discard the veggies after making the stock because they've cooked for a good long time and they get soft and lose their vibrance.
My husband has a problem with "mushy" vegetables, but if you don't mind it, feel free to keep them…
Reader suggestion:
One of my readers suggested pureeing the simmered vegetables in a food processor, then adding the puree back to the chicken barley soup to give it more body. I think that's a fine idea!
Although if its your plan to use the vegetables (either whole or pureed), then I'd recommend tying the bay leaves and peppercorns in a cheese cloth before adding them to the pot for the initial simmer. This will make it easier to remove them from the homemade stock (they're not edible) and you won't have to strain the chicken broth.
Make ahead chicken barley soup
If you'd like to take your time with this soup, feel free to make the chicken stock and pick the meat from the carcass one day and make the soup the next day (or a few days later).
After the chicken broth is made, this homemade barley chicken veggie soup can be assembled in about half an hour.
How to make chicken barley vegetable soup:
Pull the chicken meat from the carcass and set aside.
Sauté the mushrooms in olive oil until they give up their liquid and are browned.
Add the carrots, onions and celery and sauté until tender.
Add the chicken, canned tomatoes, thyme and chicken stock and bring to a boil.
Once the broth comes to a boil, reduce heat to a simmer and set the lid on the pot (slightly askew) so steam can escape. Simmer for about 15 minutes.
Add the frozen vegetables and pre-cooked barley and heat through, about 3 minutes. Serve.
What type of barley to use in old fashioned chicken vegetable soup?
I generally use pearl barley for soups and salads. Pearl barley has had the tougher (and more nutritious) outer bran layer removed, leaving the polished kernels. Note: pearl barley isn't considered a whole grain because of this treatment. You can certainly use hulled barley in the chicken vegetable soup, but it will take longer to cook.
If you can find "Instant Barley", which generally cooks in about 10 minutes, add it straight to the pot without pre-cooking. It won't soak up as much of the liquid as the uncooked hulled or pearled varieties and since it doesn't take as long to cook it's great for adding at the last minute.
Substitutes for barley in chicken vegetable soup:
If you don't have barley on hand, feel free to substitute with another cooked grain(farro, quinoa, cracked wheat), or rice (white, brown or wild).
You can also swap the barley for pearl couscous, or other small pasta shapes like orzo, pastina or alphabets.
If you're using very small pasta, you can add it directly to the soup without cooking. For larger shapes like bowtie, macaroni, or rotini, I recommend pre-cooking until it's not-quite al-dente before adding to the soup to avoid it soaking up too much of the chicken stock.
What are the best vegetables to use for chicken vegetable soup with barley?
I use a combination of fresh, frozen and canned vegetables for this chicken barley soup, but other veggies will work well too.
In summertime, add diced zucchini or summer squash, they're very tender and add beautiful pops of color.
For fall, diced butternut squash or the acorn variety are delicious added to the chicken vegetable soup.
Ribbons of hearty kale, chopped escarole or even a few handfuls of spinach added at the last minute is a perfect way increase the vitamin count and they go particularly well with the barley in the chicken soup.
Avoid cruciferous vegetables, like broccoli, cauliflower or brussels sprouts. They have strong odors and flavors that (IMO) just don't belong here.
FAQ's
Can I use store bought chicken broth?
If you don't want to make your own chicken broth, you can use store-bought. For the chicken, you'd sauté chopped boneless, skinless chicken breasts, or thighs until opaque (not fully cooked through) and continue with the soup as directed for assembly. The final 15 minutes of simmer time will be enough to cook the chicken pieces through.
How long will chicken vegetable barley soup last in the fridge?
It's best right after you make it, because the frozen vegetables will be bright and vibrant, but that doesn't mean leftovers aren't just as good. Keep the soup for up to a week in the refrigerator. The veggies will get a little duller in color, but the flavor is the same.
Can I freeze the soup?
Yes. Freeze the soup in individual containers for up to 3 months. Defrost before reheating.
What goes with chicken vegetable barley soup?
Honestly, this homemade chicken barley soup recipe is a meal on its own with the savory broth, chunks of tender chicken, a rainbow of vegetables and nutty bites of barley. However, it's also great with these accompaniments.
A good grilled cheese sandwich (you can't ever go wrong with that).
More chicken soup and stew recipes you'll love: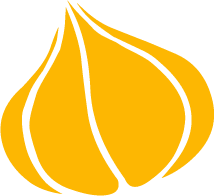 Tried this recipe? Leave a rating and review.
Your comments and shares are invaluable to me and the thousands of readers who use this site daily. If you've made the recipe, leave a star rating and review. We want to hear how you liked it.
We'd love it if you shared the recipe with your friends on social media!
Barley Chicken and Vegetable Soup
This healthy chicken barley soup recipe is filling and delicious, with a simple homemade chicken stock from a whole fryer and a combination of fresh and frozen veggies for convenience. Cook the barley separately and add it at the end of cooking to prevent it from soaking up all of the chicken stock in this hearty chicken and vegetable soup.
SPECIAL EQUIPMENT:
large dutch oven or stock pot

large mesh sieve
INGREDIENTS:
FOR THE CHICKEN STOCK
One 3-4

pound

chicken

cool water

to cover the chicken in the pot by about 1″

1

large

carrot

roughly chopped (no need to peel)

1

medium

onion

roughly chopped (no need to peel)

1

stalk

celery

roughly chopped

1

teaspoon

whole black peppercorns

1 ½

teaspoons

Diamond Kosher Salt

or 1 teaspoon Morton's Kosher Salt

2

bay leaves
FOR THE CHICKEN VEGETABLE SOUP:
8-10

cups

chicken stock

use the recipe given above

2

teaspoons

olive oil

8

ounces

mushrooms

sliced

1

medium

onion

chopped

14

ounces

canned diced tomatoes in their own juice

2

medium

carrots

cut into 1″ pieces

2

stalks

celery

diced

5

sprigs

fresh thyme

tied in kitchen string

2-3

cups

mixed frozen vegetables for soup

½

cup

barley

cooked separately according to the manufacturer's instructions.

salt and pepper to taste
DIRECTIONS:
MAKE THE CHICKEN STOCK:
Remove the gizzards and offal from the cavity of the chicken and transfer to a large dutch oven or heavy stock pot. Add enough cool water to cover the chicken by 1″.

Add the carrot, onion, celery, peppercorns, kosher salt and bay leaves. Cover and bring to a boil over high heat. When the pot starts to boil, reduce the heat to a low simmer and set the lid askew on the pot, so steam can escape. Simmer for 2-2 1/2 hours.

Use a pair of tongs to carefully transfer the chicken to a rimmed baking sheet and let cool.

Set the mesh strainer over a large mixing bowl and ladle or pour (whichever is less cumbersome) the remainder of the stock and vegetables through the strainer. Use the back of a wooden spoon to press down on the vegetables to extract as much liquid as possible. Discard the vegetables.

You can make this stock ahead of time and keep it refrigerated for several days or up to a week. It freezes well too.
MAKE THE CHICKEN BARLEY VEGETABLE SOUP:
After the chicken has cooled, pull the meat from the bird and shred or chop it. Discard the skin, bones and cartilage.

In a large dutch oven, heat olive oil over medium high heat. Add the mushrooms and sauté, stirring occasionally for 5-7 minutes or until the mushrooms are browned and have given up some of their liquid.

Add the carrots, onion and celery. Sauté until the vegetables are tender and the onions and celery are slightly translucent.

Add the pulled chicken, diced tomatoes and juice, chicken stock and bundle of thyme. Bring the pot to a boil, then reduce the heat to a bubbling simmer and cook for 15 minutes with the lid resting askew so steam can escape.

Remove the bundle of thyme and discard. Stir in the frozen vegetables and cooked barley and heat for 2-3 minutes or until the vegetables are hot.

Taste for seasonings and adjust with additional salt and/or pepper as needed.
NUTRITION:
Calories:
381
kcal
|
Carbohydrates:
32
g
|
Protein:
26
g
|
Fat:
17
g
|
Saturated Fat:
5
g
|
Polyunsaturated Fat:
4
g
|
Monounsaturated Fat:
7
g
|
Trans Fat:
1
g
|
Cholesterol:
68
mg
|
Sodium:
962
mg
|
Potassium:
906
mg
|
Fiber:
6
g
|
Sugar:
8
g
|
Vitamin A:
6646
IU
|
Vitamin C:
17
mg
|
Calcium:
73
mg
|
Iron:
3
mg
Pin it for later!