Chicken Mushroom Noodle Soup
Only one hour and a few pantry staples separate you from this tasty bowl of homemade soup. Ok, not this bowl. In fact much more than a mere bowl. A whole pot of goodness! And frankly, after the sugar high of this weekend, I think we could all use a little moderation. Queue the back in time harp music.
Friday I wrote a post about some insanely indulgent fluffer nutter brownies. My premise was that despite Halloween being just a day away, you wouldn't be able to stay away from these brownies. Those brownies were da' bomb, but they didn't impact my ability to scarf down my favorites from the candy bowl either.
Not that Halloween indulgence wasn't completely expected or warranted. Lord almighty, it's a bowl of candy sitting within arms reach. Of course, we're going to indulge. In our case, it was Peanut M&Ms, Kit Kat, and Almond Joy. Trifecta!
I rationalized my hand-to-mouth Hoover-esque gobble-fest. I mean, peanuts are healthy! Ditto almonds. Hell, coconut's a fruit, right? And Kit Kat? Well, those wafers aren't really cookies at all, they're like crispy bites of air. Air doesn't have calories. Whaaattt???
So with my head still buzzing from the sugar high, I figured moderation was in order. This time, in the form of a tasty, comforting, chicken noodle soup. If you have my special chicken stock from rotisserie chicken at the ready (it's so much better), but I won't judge if you use your favorite boxed variety.
This delicious soup is loaded with chicken right off the bone, a standard blend of onions, carrots and celery plus sauteed crimini mushrooms and of course, egg noodles. They key to the noodles is to cook them separately to just al-dente. Then rinse them with cold water to stop the cooking. Instead of plunking the noodles into the pot, add them to individual serving bowls, that way your last bowl will have the same toothsome quality as the first. This should cure your sugar hangover.
Also check out this Southwestern Chicken Quinoa Soup for a little more spice and heat.
More chicken soup recipes you'll love:
Garlic & Zest is a participant in the Amazon Services LLC Associates Program an affiliate advertising program designed to provide a means for sites to earn advertising fees by advertising and linking to Amazon.com.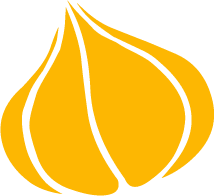 Tried this recipe? Leave a rating and review.
Your comments and shares are invaluable to me and the thousands of readers who use this site daily. If you've made the recipe, leave a star rating and review. We want to hear how you liked it.
We'd love it if you shared the recipe with your friends on social media!
Homemade Chicken Noodle Soup
Everyone needs one go-to chicken noodle soup recipe. This is mine — but I'll share!
INGREDIENTS:
1

4-pound

chicken

halved, cut into drums, wings, thighs and breasts

10

peppercorns

2

whole allspice berries

2

bay leaves

8

cups

chicken stock from rotisserie chicken

or low sodium store-bought

1

medium

onion

chopped

4

medium

carrots

sliced into 1/2″ thick pieces

3

stalks

celery

sliced into 1/2″ thick pieces

1

tablespoon

butter

8

ounces

crimini or button mushrooms

stemmed and sliced

8

ounces

egg noodles

cooked to al dente

salt and pepper to taste

fresh parsley for garnish
DIRECTIONS:
Remove skin and excess fat from chicken pieces and transfer to a large dutch oven. Place peppercorns, bay leaves and allspice berries on a piece of cheesecloth and secure with a string and deposit it into the pot with the chicken. Add chicken broth to cover the chicken, cover the pot with a tight fitting lid and place the pot over medium high heat and bring to a boil. Reduce heat to a simmer and cook until the chicken pieces are cooked through, about 20 minutes. Using tongs, transfer the chicken to a cutting board to cool.

Set a fine mesh sieve over a large bowl and pour the broth through the sieve to remove the bouquet garni and any gray matter or other scum. Discard. If the pot still contains particulate, clean the pot and return it to the stovetop over medium high heat. When the pot has heated up, add butter, when it foams add the mushrooms and cook in a single layer until browned about 3-4 minutes. Flip to brown the other side. Pour the chicken broth over the mushrooms and add the chopped carrots, celery and onion. Bring the broth to a boil and reduce heat to simmer until vegetables are tender, about 15 minutes.

While vegetables are cooking, remove the meat from the chicken bones, discarding any fat, gristle, skin etc. Shred or cut the meat into bite sized pieces.

When the vegetables are tender, add the chicken pieces into the pot and stir well. Season with salt and pepper to taste.

Place 1/2 cup noodles in each bowl. Ladle chicken soup over the noodles. Sprinkle with parsley and serve.
NUTRITION:
Calories:
186
kcal
|
Carbohydrates:
28
g
|
Protein:
10
g
|
Fat:
4
g
|
Saturated Fat:
1
g
|
Cholesterol:
27
mg
|
Sodium:
124
mg
|
Potassium:
518
mg
|
Fiber:
2
g
|
Sugar:
3
g
|
Vitamin A:
5225
IU
|
Vitamin C:
3.9
mg
|
Calcium:
39
mg
|
Iron:
1.3
mg
"Pin It" For Later!
SaveSave