Blueberry Cream Cheese Scones
If cafe-style treats and a hot cup o' joe are your "thing, " stick around. These homemade scones are light and flaky, filled with fruit and are the ideal pairing for good cup of coffee. Cafe-Style Blueberry Cream Cheese Scones are perfect, right from the oven.
This post is sponsored by Cafe Don Pablo and I have been compensated for it. As always, all opinions are my own. #ad #donpablocoffee #cafedonpablo
Take a good look. This is my Mother's Day fantasy. It's simple. Breakfast in bed. With homemade scones, fresh-brewed coffee, a silver tray and a bud vase of flowers. It's never happened before, but I'm hopeful. And since I'm actually writing an entire post about it — and giving plenty of advance notice (cough), I think my odds (and maybe yours) are better than average. Fair warning: You may not want to wait until Mother's Day for these Cafe-Style Blueberry Cream Cheese Scones.
To my husband and daughter, consider this a road-map for what Mom wants for Mother's Day. It starts with breakfast in bed and a good, hot, fresh cup of coffee (with unlimited refills). The coffee is absolutely essential and my favorites come from Cafe Don Pablo.
Why Don Pablo and Subtle Earth Organic?
I've been buying Don Pablo Signature and Subtle Earth Organic coffee at our local Costco for years — ever since we sampled it during one of those Roadshow events. Friendly representatives from the company were at our store in Boca Raton one Saturday morning, greeting the shoppers with a vibrant display table and carafes of steaming coffee. It was festive and fun and I had to try it. (I love samples). This coffee was so rich, deep and smooth with no bitter aftertaste, so I took a bag home.
The next time we were out of coffee, Scott adamantly requested that I buy "the good stuff" again. Don Pablo. Which is why I am so thrilled to partner with them now and to introduce you to a truly great cup of coffee – as well as a very cool back story.
Owner and founder, Darron Burke moved to South Florida the same year that I did — 1989. He was looking for adventure — and got one when he met the lady who would become his wife, Eliana.
Eliana's family lives in Colombia and when he went to meet them, he discovered a place and people that captivated his spirit as well as some of the finest coffee in the world.
He and Eliana saw an opportunity to introduce this coffee to the folks back home and that's how things got started. I love that story because it's so real. It puts a human face on the brand. Their entrepreneurial spirit led them to Costco and Amazon where sales of Don Pablo Signature Blend, Subtle Earth Organic Coffee and a myriad of other specialty blends have exploded. Good for them!
How Did They Get The Name, Don Pablo?
I think this is my favorite anecdote, the name Don Pablo came from Eliana's grandmother, who as a native Spanish speaker, struggled with pronouncing "Darron". I can just picture her trilling her "r's," being frustrated with the linguistics, throwing her hands up and shaking her head. Perhaps out of sheer frustration, she gave him the nickname, Don Pablo and it stuck.
Now about my Mother's Day fantasy. Coffee – A MUST — and something hot and fresh baked — preferably with butter and oozy fruit. My first inclination is scones. I love these peach praline scones, but it's not peach season yet, so how about Blueberry Cream Cheese Scones. Flaky, rich, slightly sweet with jammy blueberries and a crunchy sparkling sugar crust. Doesn't that sound good? Now since this is my fantasy — I figure I shouldn't have to make 'em myself, so I'm gonna give my husband and daughter (and maybe yours) a few pointers on how to get the best results.
Tips for Making Blueberry Cream Cheese Scones
Make sure the butter and cream cheese are COLD. If they're soft or at room temperature, you're more likely to "cream" them into the flour rather than cut.
Cut the butter and cream cheese into smaller chunks and refrigerate them until you're ready to cut them into the mixture — this, starts the cutting process before you even add them to the flour (more on that later).
Add the butter and cream cheese to the flour mixture at the same time, to prevent over mixing and so that they are distributed evenly.
When the dough "just comes together" but there's still some shaggy pieces in the bowl, turn it out onto a lightly floured work surface and quickly fold and pat it into a rectangle, but don't overwork the dough. Your hands are warm (unless you're a vampire) and that heat can soften and melt the butter in the dough before it has a chance to steam and rise in the oven. Since it's the steam that's responsible for creating layers, the less kneading and folding you do, the better.
Pat the dough into a 3/4″ thick rectangle and use a biscuit cutter to form the scones. DON'T TWIST THE CUTTER. Twisting can seal the rim of the dough making it less likely to rise. Press firmly down with the cutter and lift it up.
Sometimes the scone will lift out with the cut, other times it won't. If it doesn't, just carefully pry it up with your fingers and set it on a baking sheet.
Better to be safe than sorry — line your baking sheet with a silpat or parchment paper for easy release(and cleanup).
Last but not least — make sure your oven is preheated and pay attention to the directions — for these scones, they bake with the oven ON for 8 minutes, then the oven is TURNED OFF for the last 8-10.
Three Ways To Cut Butter (and cream cheese) Into Flour:
The directions read: Cut the butter and shortening into the dry ingredients until it resembles coarse cornmeal. If you've done this before and your a pro, move on to the recipe. But if you have no idea what I'm talking about, stick around.
Use a Food Processor – ok, this is the easiest method and it only takes about 10-15 pulses before the shortening bases are small and pea like, but you need to be careful not to over-process — because even though the cream cheese is cold, it's still much softer that the hard butter and you don't want to pulse this into a solid dough.
Use a Pastry Cutter – I've had my pastry cutter for years and love it because it's quick and efficient, though it does take a little elbow grease. The genius of this little gadget are the wire-thin individual blades (5 of them on mine) which easily cut through hard butter and cold cream cheese, while keeping your warm hands out of the mix. Critical for flaky pastry.
Use Two Sharp Knives – You can literally CUT butter (and creamed cheese — even shortening) into flour with two sharp knives. I've done this. Hold the knives (one in each hand) with your index finger on the bolster and spine and the heels of the knives facing out towards the sides of the bowl and glide the knives against each other and through the butter and flour, almost like a pair of scissors. Continue until you've cut all of the shortening ingredients into tiny pebble sized pieces and they're evenly incorporated with the flour mixture.

I mentioned before that these homemade scones bake for 8 minutes with the oven on — then the oven is turned off — and the scones continue to bake from the residual heat. The scones should take on a very slight golden color. Just look at how the fruit bursts and leaks around these Blueberry Cream Cheese Scones. Now that's a sight to behold.
Mother's Day aside, Blueberry Cream Cheese Scones would be a welcome treat for any afternoon snack, weekend brunch or holiday get together, so don't be constrained by my laser focus on May 13, 2018 (cough-again).
These Cafe-Style Blueberry Cream Cheese scones are easier than you think to make — just watch the video! It's less than a minute. Order your own special blend from Don Pablo!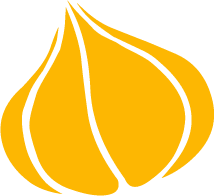 Tried this recipe? Leave a rating and review.
Your comments and shares are invaluable to me and the thousands of readers who use this site daily. If you've made the recipe, leave a star rating and review. We want to hear how you liked it.
We'd love it if you shared the recipe with your friends on social media!
Lemon Blueberry Cream Cheese Scones
A real treat for your next brunch or special occasion, these buttery scones with pops of blueberries and subtle tang are best served warm with softened butter and your favorite jam or curd. This recipe is adapted from The King Arthur Flour Baker's Companion Cookbook.
INGREDIENTS:
For Scones:
3

cups

unbleached all purpose flour

¼

cup

cornstarch

½

cup

granulated sugar

2½

teaspoons

baking powder

½

teaspoon

salt

8

ounces

cream cheese

cold

8

tablespoons

unsalted butter

cold, cut into small pieces

6

ounces

blueberries

fresh

1

teaspoon

lemon zest

(from about 1 lemon)

1

large

egg

2

teaspoons

vanilla extract

¼

cup

milk
For Topping:
milk

sparkling sugar or demerara sugar
DIRECTIONS:
Preheat the oven to 425°. Prepare a large baking sheet with parchment paper and set aside.

In a large bowl, whisk together the flour, cornstarch, sugar, baking powder and salt. Cut the cream cheese and butter into the flour mixture with a pastry cutter (my preferred method) or a fork or mixer, until it resembles coarse cornmeal. Stir in the lemon zest and blueberries and toss to combine. Set aside.

In a small bowl combine the egg, vanilla and milk and whisk together. Pour the wet ingredients into he dry ingredients and stir until the dough just starts to hold together. (Don't overmix or the scones will be tough).

Sprinkle a work surface with flour and turn the shaggy dough out onto the surface. Fold it over several times until it holds together. Pat the dough into a 3/4″ rectangle.

Cut the scones with a round biscuit cutter (mine is about 3″ in diameter). Gather up the scraps and pat into another rectangle, and cut out the rest of the scones. Transfer the scones to the prepared baking sheet about 2″ apart.

Brush the tops of the scones with milk and sprinkle with sugar.

Bake the scones for 8 minutes. TURN OFF THE OVEN and let the scones continue to bake for 8 minutes or until lightly browned. Serve hot with softened butter and your favorite jam or curd.
RECIPE VIDEO:
NUTRITION:
Calories:
246
kcal
|
Carbohydrates:
30
g
|
Protein:
4
g
|
Fat:
11
g
|
Saturated Fat:
6
g
|
Cholesterol:
45
mg
|
Sodium:
134
mg
|
Potassium:
133
mg
|
Sugar:
8
g
|
Vitamin A:
420
IU
|
Vitamin C:
1.2
mg
|
Calcium:
56
mg
|
Iron:
1.4
mg
"Pin Blueberry Cream Cheese Scones" For Later!