(In)Authentic Cuban Sandwich
Make this (in)Authentic Cuban Sandwich today for a twist on the classic Cuban sandwich — with deli ham, roast pork, pickles, cheese, mustard and real cuban sandwich bread. It's a Cuban panini worth savoring.
Have you ever tried an authentic Cuban sandwich? You know – ham, pork, pickles, swiss and mustard piled on Cuban sandwich bread – a super soft, lightly crusted and easily mashable roll. Well, I have and I love them — but when I make them at home, I put my own twists on the classic Cuban sandwich. Introducing my (In) Authentic Cuban Sandwich. You're welcome.
Living in South Florida, there's no shortage of places to get a Cuban panini. From Miami's Versailles to West Palm Beach's Havana, authentic Cuban fare, including the famous pork, ham and cheese pressed sammie, is always on the menu. But if you don't happen to live in the area and you want to experience it for yourself, here's my go-to version.
I'd like to start by saying — I'm not of Cuban descent – my food origins are more rooted in Southern, French and Caribbean flavors as my "About" page reflects. Consequently, any missteps I've made in this Cuban panini are not cause for vitriolic rants about how I've desecrated a classic. This is my version of the classic Cuban sandwich…. the way I LIKE IT. Feel free to make it the way YOU like it. I'm not the food police. (I make that point because I got taken down on Facebook for making a cheesesteak sandwich… I didn't say it was a Philly cheesesteak — but the reader still felt the need to condemn my efforts. Sheesh people, it's a sandwich.)
Now with that off my chest — here goes… My Cuban panini starts with Cuban bread of course. This is readily available in all the markets in South Florida, but if you can't find it – look for a sub roll that's soft inside with a not-too-crusty, mashable exterior. Next comes deli ham. I'm not much for deli lunch meats, but in this instance, sliced sweet ham from the deli really does make this sandwich sing. It's so paper thin that you'll want to layer several slices on the bread so you get the flavor of the ham. Next is roast pork – for this, I used a leftover pork loin, sliced super thin.
Ok, so here's where I veer off course from the authentic Cuban sandwich — the mustard... My husband likes plain yellow mustard — and that's what is normally used… but I've got too much French in me, and I'll always veer towards dijon mustard. He and I split this sandwich, so you can see I did my best to make us both happy….
Next comes the cheese– normally you use swiss cheese for a classic Cuban sandwich, but I prefer muenster (always have). I get it sliced thin at the deli and pile it on the bread, so that every bite has a bit of melty cheese. Dill pickles are a must and I find those thin sandwich slices are absolutely perfect here. I like the garlic-dill variety.
When the layers of the cuban panini are assembled, get out your pastry brush and brush both sides of the bread with melted butter — then place it on your panini press and press down firmly.
If you don't have a panini press, use a heavy cast iron skillet to griddle the sandwich and wrap a brick or other heavy flat object in tin foil, and place it on top of the sandwich to weigh it down. A panini press will cook the top and bottom of the Cuban panini at once, but if you're using a skillet, you'll need to flip it half way through cooking.
Transfer the sandwich to a cutting board and cut it into individual servings. IMO, this (in) authentic Cuban sandwich is best served with a cold cerveza and chips!
Garlic & Zest is a participant in the Amazon Services LLC Associates Program an affiliate advertising program designed to provide a means for sites to earn advertising fees by advertising and linking to Amazon.com.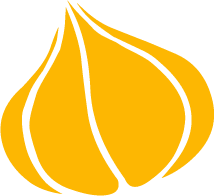 Tried this recipe? Leave a rating and review.
Your comments and shares are invaluable to me and the thousands of readers who use this site daily. If you've made the recipe, leave a star rating and review. We want to hear how you liked it.
We'd love it if you shared the recipe with your friends on social media!
Cuban Sandwich
INGREDIENTS:
1

loaf

cuban bread

¼

cup

mustard

(yellow, spicy brown, or dijon)

½

pound

muenster or swiss cheese

thinly sliced

dill pickles

preferably sandwich slices

½

pound

deli ham

thinly sliced

½

pound

roast pork

thinly sliced <<< CLICK FOR RECIPE

1

tablespoon

butter

melted
DIRECTIONS:
If using a panini press or griddle, heat it to a medium to medium high heat.

Slice the bread lengthwise and spread both sides with mustard. Lay half of the cheese on the bottom slice of bread. Top with pickles, followed by ham and roast pork. Top with the other slice of bread and brush with melted butter.

Place the sandwich in the panini press (Note: if sandwich is too large, carefully cut it in half or quarters and cook in two or three batches.)

If cooking on a griddle, place the buttered side of the bread down on the griddle. Lay a piece of parchment paper over the sandwich and use a heavy cast iron skillet or other heavy pan to press the sandwich. Cook until cheese gets melty, then flip sandwich and continue cooking until the other side of the cheese melts and the sandwich is hot and crispy on the outside.
NUTRITION:
Calories:
632
kcal
|
Carbohydrates:
35
g
|
Protein:
46
g
|
Fat:
33
g
|
Saturated Fat:
16
g
|
Cholesterol:
130
mg
|
Sodium:
1394
mg
|
Potassium:
508
mg
|
Fiber:
2
g
|
Sugar:
1
g
|
Vitamin A:
560
IU
|
Vitamin C:
0.2
mg
|
Calcium:
513
mg
|
Iron:
3
mg
"Pin It" For Later!
More Sandwich Adventures: