Spanish Salmorejo Recipe (Cold Tomato Soup)
While there's nothing better than hot tomato soup on a cold day, the reverse is true for the warmer months. This cold tomato soup is thick and creamy with a perky acidity from good sherry wine vinegar. This easy Salmorejo recipe is an Andalusian classic that just needs a few good ingredients to make it splendorous. I consider this chilled Spanish tomato soup to be a thicker, creamier gazpacho. It tastes light and refreshing, but with a silky luxurious mouth feel that's perfect for the hot summer months.
If you find yourself drawn to gazpachos and chilled soups during the summer months, try this classic Spanish tomato soup. It's really easy to make and I find that it's very versatile. The soup itself has rich, complex flavors (owing to the good sherry vinegar and olive oil) but it's also a blank canvas and can be dressed with the traditional garnishes of hard boiled eggs and diced Serrano ham or do like I did — with staples from your own regional fare.
Ingredients for Salmorejo Recipe
Heavy Ripe tomatoes
Small Ciabatta Bread or Sourdough Bread
Spanish Sherry Vinegar (as good as you can find)
Extra Virgin Olive Oil (the best you have)
Garlic
Sea Salt
Start making the salmorejo recipe the day before you want to serve it so that the ingredients can soak and marry.
Day 1: Spanish tomato soup
Core and chop the tomatoes and transfer them to a large bowl.
Add the garlic, sea salt and cubed bread and stir to combine.
Mix together the sherry vinegar and olive oil and pour over the tomato mixture.
Cover and refrigerate overnight.
Tips for the best creamy Spanish gazpacho
Save this gazpacho for when the tomatoes are at their peak. Look for heavy ripe fruit that has a fragrant aroma. Also – remember, don't store your tomatoes in the refrigerator until you've cut them. They should be left on the counter, away from sunlight with air to circulate around them. This will give you the juiciest, best tasting tomatoes.
Use the best quality Extra Virgin olive oil you have. I've got several types of olive oil I use in my cooking… The every day stuff (around $12 bottle) is for sautéing vegetables and quick cooking. The better stuff in the $20-$30 or more range, I use for special dressings and drizzling over a finished dish. It can be sourced by region or even from a single estate — and it's really premium – the difference is apparent. This Spanish tomato soup uses about 3/4 cup of the good stuff.
Use good Spanish Sherry vinegar – you can tell by it's sourcing on the label and D.O.P designation. This vinegar is rich and caramel colored. The aroma is nuanced and balanced. While Spanish sherry vinegar is acidic (it's vinegar, after all), it's much smoother than your typical grocery store varieties.
Chilled soups like this Salmorejo recipe need to be well seasoned because human tastes are optimum between 72° to 105°F. Chilled soups are served far cooler than that, so don't skimp on the flavorings.
Pour and soak
Soak the bread and tomato mixture with the sherry vinaigrette overnight. That will give the tomatoes time to leak their juices into the dressing and for the flavors to blend. The next day the bread will have absorbed most of the dressing and will be very soft and pliable. Perfect for the next step in the salmorejo recipe: blending.
I recommend processing the cold tomato soup in two steps. First in the food processor to break down the solids. This will leave you with a thick, textured soup. Technically, you could eat it this way, but for a really silky, velvety mouth feel it needs to be pureed further. You can do this one of two ways.
2 Ways to puree tomato bread soup
Use a food mill using the finest puree setting. A food mill is a hand-crank processor that breaks down food and presses it through a fine grate into a bowl. It will take a little sweat equity, but you'll get a smooth, satiny soup.
Another (easier) method is using a heavy-duty blender. Pulse between medium and high until the soup is creamy and lush with no visible texture. I have a Vitamix blender, and I've often quipped that it could turn gravel into dust (I think that's only a slight exaggeration). It had no issue transforming this Spanish tomato soup into a velvety whisper.
In Spain, it's common to garnish this chilly gazpacho with chopped hard-boiled egg and strips of Serrano ham along with a drizzle of extra virgin olive oil.
Salmorejo is very versatile and you can add any multitude of toppings to it. At the Spanish Gardens restaurant in the Florida Keys, they serve their chilled tomato soup with poached shrimp and avocado to give it a tropical twist. If you want to go that route, I've included the instructions for the poached shrimp.
Optional garnishes for cold tomato soup
Traditional garnishes:
Chopped hard boiled egg
Serrano ham, cut into strips
Olive Oil
Parsley
South Florida garnishes:
Poached Gulf Shrimp
Ripe Haas Avocado
Fresh Parsley, Basil or Cilantro
Olive oil
Other optional garnishes:
Chopped ripe tomatoes
Sliced toasted almonds
Cooked lump crabmeat
Crunchy Toasted croutons (made from the same bread as the soup)
Crispy Pan-fried Pancetta
Serving Salmorejo
You can serve the soup immediately after processing it, but it's best if you give it another hour or two to chill. Serve it in a pitcher and pour the soup out at the table for a light appetizer. This is especially nice when dining alfresco during the summer months on your deck or patio. Here in South Florida, this chilly, bracing tomato soup is a welcome reprieve to the cloak of heat and humidity we deal with from June through September.
More cold soup recipes: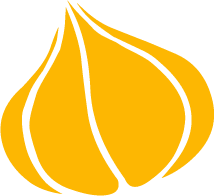 Tried this recipe? Leave a rating and review.
Your comments and shares are invaluable to me and the thousands of readers who use this site daily. If you've made the recipe, leave a star rating and review. We want to hear how you liked it.
We'd love it if you shared the recipe with your friends on social media!
Spanish Salmorejo Recipe (Cold Tomato Soup)
Begin making this soup the day before you plan to serve it.
INGREDIENTS:
FOR SOUP
4

vine ripe summer tomatoes

2

cloves garlic

1

4″

ciabatta roll,

cut into bite sized pieces

1½

teaspoons

sea salt

3

tablespoons

aged sherry vinegar

(south of Spain)

¾

cup

good extra virgin olive oil

plus extra for garnish
FOR OPTIONAL POACHED SHRIMP GARNISH:
½

pound

medium shrimp

shells on

3

cups

water

2

lemon wedges

2

bay leaves

6

whole peppercorns
TRADITIONAL GARNISH:
hard boiled eggs

chopped

serrano ham

chopped

drizzle of olive oil
TROPICAL GARNISH:
3

poached shrimp per serving

avocado

thin sliced

parsley

drizzle of olive oil
OPTIONAL :
flat leaf parsley

toasted sliced almonds

chopped tomatoes

toasted croutons or breadcrumbs

lump backfin crab meat

crispy pancetta
DIRECTIONS:
FOR THE SALMOREJO RECIPE:
Core the tomatoes and slice into wedges. Place the tomatoes, garlic, ciabata bread and salt in a glass bowl.

Add vinegar to a medium bowl and slowly whisk in the olive oil. Pour over the tomato mixture. Cover and refrigerate overnight.

Transfer the tomato mixture to a food processor or blender and blend until smooth. Cover and chill 2 hours. (If mixture is still lumpy, you can run it through a food mill so make it smoother.)
FOR THE POACHED SHRIMP:
Add the water, lemon, bay leaves flat leaf parsley, peppercorns to a large shallow pan and bring to a boil. Add the shrimp to the court bouillon, place the lid on the pan and turn off the heat. Let the shrimp poach in the water for about 10 minutes or until opaque. Remove the shrimp and let them cool. Remove the shrimp shells and chill the shrimp until ready to use.
TO SERVE:
Ladle the chilled soup into bowls and drizzle with a little olive oil. Garnish with your favorite accoutrements.
NOTES:
Nutrition information doesn't include garnishes.
NUTRITION:
Calories:
297
kcal
|
Carbohydrates:
4
g
|
Protein:
9
g
|
Fat:
28
g
|
Saturated Fat:
4
g
|
Cholesterol:
95
mg
|
Sodium:
887
mg
|
Potassium:
233
mg
|
Fiber:
1
g
|
Sugar:
2
g
|
Vitamin A:
683
IU
|
Vitamin C:
16
mg
|
Calcium:
68
mg
|
Iron:
1
mg
Pin "Salmorejo" for later!