For a twist on an afternoon cup of tea, try this simple idea. Hot apple cider tea is cider mulled with a whole cinnamon stick and brewed with green tea. This warm, aromatic apple flavored green tea is quick and easy to make. Great with your favorite butter cookies.
During the season, I always have a carton of apple cider in my refrigerator. I use it to make hot drinks, chilled cocktails and my latest (non-alcoholic) obsession is this Hot Apple Cider Tea.
What's the difference between apple cider and apple juice?
According to Tasting Table, apple juice is pressed and filtered from whole apples. Apple cider is made from mashed apples, like applesauce but with the skins. It's wrapped in a cheesecloth and the juice is pressed from the mash through the cloth to strain it. Though the process removes most of the solids, it's not as exhaustive a procedure as apple juice.
The apple juice removes all sediments during filtration, while apple cider is more rustic because it hasn't undergone the same intense filtration process.
Apple cider can also be fermented for a hard cider, which would also be delicious in this apple cider tea.
Ingredients for apple cider tea:
Apple Cider
Green Tea Bags
Cinnamon Sticks
Sliced Apple wedges or rounds (for garnish, optional)
Lightly spiced hot apple green tea isn't really a "recipe" per se. It's more of a way to introduce some seasonal flavor to your afternoon sipper. I make this individually for one person (me), however, you can make bigger batches for more people. (Instructions for both methods given in the recipe card).
If straight mulled cider is too sweet for your tastes, you'll appreciate the way aromatic green tea balances the flavors.
For this simple flavored green tea, I simply substitute lightly mulled cider with steeped green tea — instead of plain water. A cinnamon stick spices the blend without being overt.
This warm spiced apple green tea is a seasonal sipper that warms you from the inside out.
How to make apple flavored green tea
In a saucepan bring the cider and cinnamon stick to a simmer.
Cover the pan with a tight fitting lid and simmer for about 10 minutes on a low heat.
Transfer the cider to a cup and add the green tea bag to infuse the tea. (Note: you can also use loose tea in a tea infuser. If you don't have an infuser, add loose tea directly to the cider and strain before serving.)
Garnish with cinnamon stick and a thin slice of apple.
A warm cup of apple cider tea is a real treat on a cool day. Make it just for you or a big batch for the whole family.
More apple cider drinks and cocktails you might like: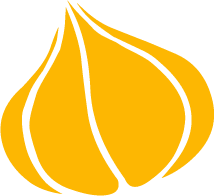 Tried this recipe? Leave a rating and review.
Your comments and shares are invaluable to me and the thousands of readers who use this site daily. If you've made the recipe, leave a star rating and review. We want to hear how you liked it.
We'd love it if you shared the recipe with your friends on social media!
Spiced Apple Cider Tea
A delicious blend of warm apple cider and green tea with holiday spices. Perfect for sipping on a cold fall evening, this nonalcoholic sipper will warm you from the inside out.
INGREDIENTS:
FOR 1 SERVING:
8

ounces

apple cider

1

green tea bag

1

cinnamon stick

1

thin apple slice

for garnish, optional
FOR 8 SERVINGS:
32

ounces

apple cider

8

green tea bags

or about 12 teaspoons (measuring spoons) of loose green tea

4

cinnamon sticks

plus extra for garnish

1

whole

star anise

1

medium

apple

thinly sliced
DIRECTIONS:
FOR ONE SERVING:
In a small saucepan, add the apple cider and cinnamon stick. Heat to boiling, reduce heat to a low simmer. Cover the pan with the lid and simmer on lowest heat for ten minutes so the cinnamon has time to meld with the cider.

Place a tea bag in a cup and pour the hot cider over the tea bag. Steep for 2 minutes.

Remove the tea bag, lightly pressing the remaining liquid into the cup with the back of a spoon. Garnish with the cinnamon stick and apple slice.
FOR A LARGE BATCH OF HOT APPLE CIDER TEA
Add the half gallon of apple cider in a large, heavy pot or enameled dutch oven and add the cinnamon sticks and star anise. Bring just to the boiling point, reduce heat to a low simmer and cover tightly with the lid. Simmer for 10 minutes.

Add the tea bags or place the loose tea in a to cider and place the lid tightly back on the pot. Let the tea steep for about 2 minutes.
FOR TEA BAGS:
If you've used tea bags, remove them and ladle the hot apple cider tea into mugs. Divvy the cinnamon and star anise between the cups. Garnish with a slice of apple and enjoy.
FOR LOOSE TEA:
Place a fine mesh strainer over each cup and ladle a serving of the apple cider tea through the strainer to remove the loose tea. Garnish the tea with a cinnamon stick or star anise and a slice of apple.
NUTRITION:
Calories:
113
kcal
|
Carbohydrates:
28
g
|
Protein:
1
g
|
Fat:
1
g
|
Saturated Fat:
1
g
|
Sodium:
9
mg
|
Potassium:
229
mg
|
Fiber:
2
g
|
Sugar:
22
g
|
Vitamin C:
2
mg
|
Calcium:
53
mg
|
Iron:
1
mg
Pin "Hot Cider Tea" for later!