Versatility. It's a good thing. Nobody likes a one-trick pony. I feel that way about food sometimes too. Yes, there are dishes that require exacting precision, where there can be no deviation from the ingredients or their amounts. This Basil Walnut Pesto isn't one of them. This simple, fresh pesto recipe is easy to make and is open to endless riffs.
I decided to make a batch after a trip to the farmer's market recently where I bought some beautiful, fragrant, fresh basil. At the market, they sell the whole plant — roots and all. It isn't an exaggeration to say that these plants are at least 24 inches long and take up a standard size grocery bag on their own. So, of course, I had to make a pesto.
Fresh basil makes the best homemade pesto
Pesto, to me, it is truly a multi-faceted condiment. It's herbaceous, and bright, but with enough umami depth (hello, parmesan cheese) to make it really interesting. Traditional pesto is made with toasted pine nuts, but I use that as a general guideline and take liberties with other nuts as well. For this basil walnut pesto, for instance, I subbed toasted walnuts for the standard pine nuts.
Start by washing the fresh basil well
Do not skip this part. It's imperative… even if your basil came from the market in a plastic clam shell — trust me, it needs to be washed.
Fill a large bowl with cold water and add the basil leaves.
Swish the basil with your fingers, vigorously to dislodge any dirt (or critters) that may be clinging to the leaves.
LIFT the basil leaves out of the water. This will leave any sediment resting at the bottom of your bowl and not on your fresh herbs.
Transfer the basil to a salad spinner and spin like a lunatic to make sure the leaves are very dry.
If there's still moisture on the basil, you can pat the leaves dry with a paper towel.
See? That's what the basil should look like. The leaves should be refreshed and vibrant green without any dark spots. If your basil is slightly wilted, the dunk in fresh water should bring them back to life… otherwise, you might want to buy some fresher herbs.
Basil walnut pesto (or any pesto) has a cheese element. I like Parmigiano Reggiano (real deal, from Italy), but you can also use Pecorino Romano. Just be sure to use a good quality, freshly grated cheese. (Note: you can tell if you've got real parmesan from Italy, by looking at the rind. It's mandated to have the word Parmigiano Reggiano embedded out in little pinpoint font in the rind. Read more about how they embed the text from this Food 52 article.)
How to make basil walnut pesto
Add the fresh basil leaves to a blender or food processor first.
Top the basil with the lemon zest, red pepper flakes, garlic, freshly grated cheese, and toasted walnuts last. (You want to add the walnuts last so that they weigh down the basil leaves and help to push them towards the blades of the blender.
Pulse several times until the ingredients are well chopped.
Slowly drizzle in the olive oil with the machine running until you have a smooth, savory basil walnut pesto.
Taste for seasonings and adjust as necessary.
Look at how beautifully vibrant this pesto is. The flavors are bright, herbal and unctuous. You can use this homemade basil pesto in so many ways, too. Let's explore a few…

Ideas for ways to use homemade basil walnut pesto
Whatever you intend to do with your pesto, I think this version is a good starting point. Of course, if you want to get crazy, you could substitute arugula or spinach for the basil, you could use traditional pine nuts or other nuts like pecans or cashews.
Can you freeze basil?
Yes, you can! When you have copious amounts of basil, go ahead and make copious amounts of pesto — then freeze it in silicone ice cube trays.
When the pesto is frozen, pop them out and transfer to a freezer-safe storage container for use whenever you need it. That way you're never caught empty handed.
How long will fresh basil walnut pesto last in the refrigerator?
Fresh basil will usually keep for about 7-10 days, if you're careful about how you store it. Follow these simple directions:
Place the pesto into a glass or plastic storage container with a tight fitting lid.
Smooth the top of the basil with the back of a spoon so that it's fairly even and flat.
Pour olive oil over the top of the pesto to cover it so that none of the basil is in contact with the air.
Seal the container and refrigerate.
The olive oil acts as a protective layer and prevents the fresh basil walnut pesto from spoiling too fast.
Finally, here's yet another example of how to use your pesto – slathered on grilled bread and topped with ripe tomatoes, mozzarella and a sprinkle of chopped walnuts. Pour a glass of wine and meet me on the patio!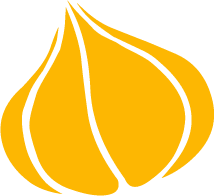 Tried this recipe? Leave a rating and review.
Your comments and shares are invaluable to me and the thousands of readers who use this site daily. If you've made the recipe, leave a star rating and review. We want to hear how you liked it.
We'd love it if you shared the recipe with your friends on social media!
Basil and Walnut Pesto
A simple pesto with a kick of red pepper! Great tossed with pasta, smeared on crostini or mixed into vinaigrettes.
INGREDIENTS:
4

cups

basil leaves

3

cloves

garlic

peeled

½

cup

walnuts

toasted

½

cup

parmesan-reggiano

zest and juice of one lemon

¼

teaspoon

red pepper flakes

½

cup

extra virgin olive oil

more as needed

½

teaspoon

freshly cracked black pepper

½

teaspoon

Diamond kosher salt

or 1/4 teaspoon Morton's Kosher Salt
DIRECTIONS:
To the bowl of a food processor or Vitamix blender add basil, garlic, walnuts, parmesan, lemon zest, juice, and red pepper flakes.

Pulse a few times to break down the basil.

In a steady stream add olive oil, pulsing until olive oil is blended into other ingredients and mixture forms a loose paste. If your pesto is too thick, add additional olive oil one tablespoon at a time until you reach the desired consistency.

Season with salt and pepper.

Enjoy!
NOTES:
Store the pesto in a jar with a tight-fitting lid in the refrigerator for up to 5 days. Spread the top of the pesto into an even layer and top it with olive oil to cover it. This will prevent the pesto from oxidizing and turning dark.
NUTRITION:
Calories:
130
kcal
|
Carbohydrates:
1
g
|
Protein:
2
g
|
Fat:
13
g
|
Saturated Fat:
2
g
|
Cholesterol:
2
mg
|
Sodium:
261
mg
|
Potassium:
51
mg
|
Vitamin A:
465
IU
|
Vitamin C:
1.7
mg
|
Calcium:
70
mg
|
Iron:
0.5
mg
Pin "Basil Walnut Pesto" for later!