Don't Cry For Me Argentina – Roast Beef Sandwiches
As roast beef sandwiches go, this one is a doozy. But it's not for the feint of heart. It's a very chefy recipe and requiring multiple components, but this Don't Cry For Me Argentina Roast Beef Sandwich is the best you'll have.
Hello. I'm Lisa… and I'm a cookbook hoarder. Sometimes my obsession with cookbooks feels like I should be going to weekly hoarders anonymous meetings while simultaneously divesting my collection to those less fortunate than myself…. say, those with only 2 or 3 cookbooks.
Mine take up, not one, not two but three entire shelving units in my house. So you might ask what would draw me to yet another cookbook.
It was the title… A SUPER UPSETTING COOKBOOK ABOUT SANDWICHES, by Tyler Kord, Chef No. 7 Sub. And there was one sandwich in particular that caught my eye… "Don't Cry For Me Argentina Roast Beef Sandwiches —Makes 4 large sandwiches that will make you forget about the 2014 World Cup."
I'll admit, I spent an entire indulgent weekend floating around the pool, sipping adult beverages and devouring this book — and in my humble view, it's a better read than an actual cookbook. At least for a home-cook like me and probably you. But maybe that's the point. To whet your appetite with quality food porn and charm the pants off you with his snarky, stream-of-consciousness writing style. This book reads like a compilation of blog posts and Tyler gripes, rants and generally kvetches his way through the cost of quality ingredients, the treatment of the animals that so often are the source of those ingredients and the ultimate defense of a $9 sandwich.
Pithy and entertaining with sandwich names, descriptions and photography that will rev up your appetite, like:
THIS WILL BE OUR YEAR
Roast Beef – Fried Clams – Tomato Muchim – Grape Jelly Mayo
THE BATTLE OF PUEBLA
General Ignacio's Chicken – Roquefort – Pickled Red Onions – Cilantro
THE BATTLE ON PORK CHOP HILL
General Ruffner's Soft-Boiled Fried Egg – Cucumber Muchim – Blue Cheese.
THIS IS A CHICKEN SANDWICH
Roasted Chicken – Fried Eggplant – Fresh Mozzarella – Arugula – Special Sauce
It is only when you resolve to make one of the sandwiches that you'll begin cussing like drunken sailor. Because these recipes — like all chef-y dishes — are made up of multiple components, each requiring their own subset of ingredients and instructions.
Let's use the Don't Cry For Me Argentina sandwich as an example. Upon first glance it looks like a pretty straight forward recipe — only 7 "Ingredients".
Until you start breaking down those ingredients —
2 pounds Roast Beef (recipe on page 13)
1 cup Roasted Onions (recipe on page 172)
1/2 cup Smoked French Dressing (recipe on page 162)
1 cup Pickled Red Onions, (recipe on page 173)
1/4 cup Fried Shallots, (recipe on page 175)
Literally the only 2 ingredients that didn't have a corresponding recipe attached were the sub rolls and the scallions. But I'm a food blogger, so I pressed on — pissed but undaunted.
I figured I'd start with the roast beef. It had a special wet rub that needed to rest on the roast overnight, so I began the assembly.
I got out a bowl to assemble the rub and low-and-behold the 4th "ingredient" listed was Fried Shallots (recipe on page 175).
I hadn't even begun — and he was sending me off on another recipe. Godammit!
Then came the Smoked French Dressing. Um, the recipe LITERALLY calls for setting up your grill or smoker and SMOKING 1/2 cup of ketchup for this sauce.
Here's an excerpt from Tyler's instructions:
"So you're going to smoke ketchup now. It will not get you high, but it will make everything you put it on taste like a really awesome hot dog…. you could put a lit charcoal briquette on a baking sheet, put a small pile of wood chips on top of it, put a dish of ketchup a few inches away from it, and cover the whole thing with a box, using a stick that's taller than the box to hold it up at one end like you are trying to catch a cartoon rabbit. Do a Google Images search for "cartoon rabbit trap" and you will see a few examples."
Tyler goes on for several paragraphs about the flavor benefits of actually smoking the ketchup , before grudgingly admitting that you could be a wuss (my words, not his) and use liquid smoke instead. Wuss reporting for duty!
I also confess that I didn't make his pickled onions — because I still had a boatload leftover from that last sub sandwich I made. I considered that a brief reprieve.
I have to give the devil his due, though. That roast beef was PERFECT. Slow roasted at an uber-low temperature for 2 hours. Resting for half an hour, then chilled to make it easier to slice. It was tender and juicy with a smoky sweet, tongue tingly finish from the Ancho Chile.
The sandwich itself was a two-handed, hunched over your plate affair.
Scott and my friend, Nola were my guinea pigs and we scarfed down these roast beef sandwiches with equal parts unbridled gustatory exuberance and 20/20 hindsighted belly-busting regret.
Was it great? You bet. Would I make it again? Hell, no. Instead, I'm scheduling stops at all three No. 7 Sub on my next trip to Manhattan!

Click here to get your own copy of A SUPER UPSETTING COOKBOOK ABOUT SANDWICHES.
"I received this book from Blogging for Books for this review." This post contains affiliate links. If you purchase the cookbook, I'll get a small commission which doesn't impact the price of the book for you. I will use my commission to buy a sandwich at No. 7 Sub.
More amazing sandwich recipes: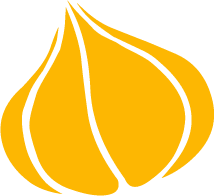 Tried this recipe? Leave a rating and review.
Your comments and shares are invaluable to me and the thousands of readers who use this site daily. If you've made the recipe, leave a star rating and review. We want to hear how you liked it.
We'd love it if you shared the recipe with your friends on social media!
Don't Cry For Me Argentina Roast Beef Sandwiches
An over-the-top sandwich from Tyler Kord's A Super Upsetting Book About Sandwiches
INGREDIENTS:
For the Roast Beef
1 2-3

pound

Beef Eye of Round Roast

Kosher Salt

2

tablespoons

unsalted butter

2

tablespoons

shallots

ifried, nstructions given

2

tablespoons

Ancho Chile Powder

2

tablespoons

molasses

or kecap manis — I used molasses

pinch of salt

1

tablespoon

white vinegar
For Fried Shallots
1-2

large shallots

1

teaspoon

cornstarch

vegetable oil

for frying
For Smoked Ketchup
½

cup

ketchup

1

clove

garlic

minced

1 ½

teaspoons

dijon mustard

½

cup

mayonnaise

½

cup

white vinegar

1

tablespoon

honey

1

teaspoon

salt

½

cup

canola oil

1/4-1/2

teaspoon

liquid smoke

or to taste
For the Pickled Onions
2

red onions

halved and sliced thin

1

cup

white vinegar

1

teaspoon

kosher salt
For the Roasted Onions
2

large

yellow onions

or red onions, peeled and sliced into half inch rings

1

tablespoon

olive oil

or vegetable oil

2

teaspoons

kosher salt

I only used about 3/4 teaspoon – cause we're watching our salt intake
For the Sandwiches — each of the above recipes plus
2

scallions

thinly sliced

4

Italian style sub rolls

cut in half lengthwise
DIRECTIONS:
Slice the shallots into very thin rings and place in a bowl. Toss with cornstarch until the shallot rings have separated and the shallots feel dry. Heat about one inch of oil in a small shallow pan until to about 225°. Set paper towels on a plate and set aside. Add half the shallots to the pan and swirl with a slotted spoon. Cook until the shallots turn a blond color and immediately transfer to the paper towels. Turn the heat up on the oil to reach 325° — or hot enough that one of the already-fried shallots rings immediately sizzles when added to the oil. Fry the shallots a second time for 10-20 seconds until they puff slightly and caramelize. Transfer shallots back to the plate to cool.

Season the beef generously with salt. Melt the butter and combine with the fried shallots, chile powder, molasses, salt and white vinegar. "Rub it all over the beef like you want to spend the rest of your life with that beef and no other beef (but don't make any promises to that beef or it will wind up hating you for the rest of its life). At this point it would be best to put that beef in a container and let it hang in the refrigerator overnight. But you're impulsive and want to eat beef now. Okay, well then cook it, don't be afraid; your parents always knew your were impulsive. That's why, despite a lot of questioning and private conversations, they finally accepted your choice to be a cook instead of a college professor. Time heals all wounds, but roast beef waits for no man. Cook like you were born to do."

I think that's Tyler Kord speak for" best if refrigerated overnight, but can be made the same day".

Preheat the oven to 250° Put the beef in a roasting pan and cook it for 2-2 1/2 hours. Use a meat thermometer to determine doneness… 120° for rare, 140° for medium. I'm going for 130°.

When the beef is cooked, remove from the oven and let it rest for half an hour before covering and refrigerating until well chilled. (It's easier to slice thinly when the meat is chilled).
Make the Smoked French Dressing
The recipe actually calls for smoking the ketchup — as in building smoking apparatus on the grill. While we smoke things all the time, I just didn't have the temerity to to go through the ministrations on this one and I used the alternative that he suggested — liquid smoke — but he warns not to use too much otherwise it will taste like "cheap ham". Into a blender combine all the ingredients for the Smoked French Dressing and blend until smooth. Store in the refrigerator for up to a week.
Make the pickled onions
Combine everything in a plastic container with a tight fitting lid. Shake vigorously like you hate pickled red onions. (I swear the recipe says that). Let sit for at least 30 minutes but preferably longer, shaking occasionally. These will last for a very long time in your fridge.
Make the Roasted Onions
Preheat the oven to 450°. In a medium bowl, toss the onions, oil and salt together until thoroughly mixed. Place the onions on a baking sheet and cook until somewhat tender and a little burnt, about 20 minutes.
Assemble the Sandwich
Use a very sharp knife and slice the beef as thinly as humanly possible (he calls for a half pound of beef per sandwich – I'm not physically capable of eating that much meat on a sandwich, so I used about 1/4 pound).

Preheat the oven to 375°. Place the bread on a baking sheet, cut side up. Put some of the roasted onions on each half. Put them in the oven and cook until the onions are warm and the bread is toasted, about 6 minutes. Put 1/2 pound (his instruction, not mine) of roast beef on each of the 4 bottom pieces of bread. Drizzle some smoked French dressing on each sandwich. Top each sandwich with a quarter of the pickled red onions, fried shallots and scallions. Put the tops on the sandwiches and serve.
NOTES:
Tasting notes — I would add some fresh cilantro leaves to this sandwich.
NUTRITION:
Calories:
747
kcal
|
Carbohydrates:
34
g
|
Protein:
50
g
|
Fat:
43
g
|
Saturated Fat:
9
g
|
Cholesterol:
146
mg
|
Sodium:
1646
mg
|
Potassium:
659
mg
|
Fiber:
2
g
|
Sugar:
15
g
|
Vitamin A:
795
IU
|
Vitamin C:
6.5
mg
|
Calcium:
52
mg
|
Iron:
10.3
mg
"Pin It" For Later!