Green Bean, Potato & Tomato Salad
Here's a potato and beans recipe perfect for easy summer entertaining. This green bean, potato and tomato salad with creamy mozzarella and tangy lemon mustard vinaigrette is a healthy, make-ahead dish everyone loves.
This green bean potato salad is one of my favorite recipes for summer cookouts, potlucks and barbecues because it strikes the perfect balance of fresh and light with some hearty and indulgent ingredients.
Instead of a mayo-based dressing, we use a light lemon herb vinaigrette with a bold hit of mustard and fresh shallots. Shower the French beans salad with fresh herbs to take it to the next level.
Why this recipe works:
It's a healthy, naturally gluten-free and vegetarian potato green bean salad.
It can be made up to a day or two ahead of time.
No mayo in the dressing means it can sit out longer without fear of spoilage. Perfect for patio lunches, cookouts and picnics.
The flavors are punchy and fresh.
It's easy to customize with different veggies, herbs or cheeses.
Ingredients for green bean potato salad
Shallot – these alliums have a flavor between garlic and onion. They add a pungent bite to the lemon herb vinaigrette
Whole Grain Pommery Mustard – This flavorful condiment has whole mustard seed, and adds snappy pops of texture to the dressing.
Dijon Mustard – This French mustard is flavored with white wine.
Kosher Salt – we like Diamond Crystal.
Black Pepper – Fresh ground is the most flavorful.
Lemon Juice – Freshly squeezed
Extra Virgin Olive Oil
Fresh Tarragon – This herb has a subtle anise flavor.
French Green Beans (Haricots Verts) – French beans are thinner and more tender than straing beans.
Mini New Potatoes or Dutch Baby Potatoes – you can also use red skinned or Yukon Gold spuds, cut into bite sized chunks.
Fresh Mozzarella Cheese – (the kind soaked in water). Slice the cheese into bite-sized chunks or use small balls of Ciligiene or Mozzarella pearls. I used Ciligiene from Trader Joe's and sliced them in half.
Grape Tomatoes or Tomato Medley (multi-colored) – I used Trader Joe's mini tomato bites.
Fresh Herbs like Tarragon, Chives, Basil, Mint, Dill and Parsley
I usually start this potato green bean salad recipe by making the vinaigrette. It's quick and easy and can be made several days in advance to get a head start.
For the lemon shallot dressing
Whisk together the shallots, mustards, lemon juice, kosher salt, pepper and fresh lemon juice in a small mixing bowl.
Add the olive oil one tablespoon at a time, whisking until the oil has blended with the other ingredients before adding the next tablespoon of oil.
Once the vinaigrette is emulsified, stir in the chopped tarragon. (Note: if you're making the dressing ahead, wait to add the fresh herbs until you're ready to dress the green bean potato salad.
Some folks don't like the harsh flavor of alliums like shallots. If you're one of them, here's an easy method to quell the spice.
How to take the sting out of shallots
Fill a small bowl with equal parts ice and water.
Mince the shallots and add them to the bowl. Let the shallots sit in the cold water for 10 minutes.
Drain the shallots in a fine mesh sieve and pat dry with paper towels.
This removes the burn from the alliums but leaves the flavor and keeps them crisp.
Perfectly tender beans need to be briefly cooked, then cooled to stop the cooking.
It's a method known as "blanching and shocking," the benefit is that the vegetable is perfectly crisp-tender and retains its bright green color without turning gray or mushy (like canned beans). Don't skip it.
Blanching and shocking green beans
Bring a large pot of water to a boil and blanch the French beans for 4-5 minutes, or until they are just crisp tender.
Use tongs to transfer the beans from the pot to an ice bath to stop the cooking and set the bright green color.
When the beans are completely cold, remove them from the ice bath and transfer to paper towels to pat dry. (If you don't dry the beans, the dressing won't cling to them).
How to make the bean potato salad with tomatoes
Blanch and shock the French beans as described above.
Use the water in which you cooked the green beans to boil the potatoes — cook them for about 9-10 minutes or until they are cooked through and tender. (I used mini potatoes from Trader Joe's; some were so small they didn't need to be halved).
Drain the potatoes well and transfer them to a large bowl.
While the potatoes are still steaming, add three tablespoons of the lemon tarragon dressing and toss to coat the potatoes. Set aside to cool completely.
While the potatoes are resting, cut the tomatoes and mozzarella into bite-sized pieces.
Add the beans to the room-temperature potatoes and toss to coat the vegetables lightly with. vinaigrette.
Add the tomatoes and cheese and 2-3 more tablespoons of the dressing. Toss to coat the vegetables well.
Just before serving, add the fresh herbs and toss again.
Pro-Tips:
It is essential to season potatoes with an acid (in this case, the lemon dressing) while they are still warm. This is because cold potatoes won't soak up the vinaigrette like hot potatoes and won't be as flavorful.
Fresh herbs are a must for the salad; don't substitute dried as they won't have the same vibrance.
This French bean salad is endlessly customizable, which is one of the reasons we love it. You can easily make swaps or additions to the recipe according to what you have on hand.
Variations:
Use a single type of herb or try different combinations of fresh herbs to finish the salad. We like tarragon because it echoes the flavor of the dressing; fresh parsley, basil, mint, chervil, dill, chives or thyme are delicious too. Add about ¼ to ⅓ cup of herbs just before serving.
Swap ½ cup of sliced sun-dried tomatoes for fresh tomatoes for a richer, sweeter flavor.
Add cooked and crumbled bacon for a smoky, meaty quality.
Add pitted kalamata, cerignola or castelvetrano olives to the green bean potato salad for a briny bite.
Garnish with quarters or halves of hard-boiled eggs (figure ½ an egg per person).
Add purple onion or sweet Vidalia onion for crunch.
Add thin strips of yellow, orange or red bell pepper for another pop of color and flavor.
Swap red wine or champagne vinegar for the lemon juice in the vinaigrette.
Make it a Greek green bean feta salad by swapping the mozzarella for an equal amount of crumbled feta cheese and use basil, fresh oregano and parsley as garnish.
FAQ's
How many days ahead can I make the green bean tomato salad?
Up to two days ahead, but its best on the same day you make it.
Can I use string beans for this recipe?
Yes. Trim the ends from the string beans and blanch and shock them the same as the French beans for the salad.
Can I use frozen green beans in the bean potato salad?
Actually, yes. Frozen green beans have been blanched and shocked, so you can use them in this potato and beans recipe. Defrost completely before assembling the salad.
How does the green bean salad taste?
It's really delicious.
The tender green beans have a snappy bite and aren't mushy. The potatoes are tender, creamy and flavorful, thanks to the tangy lemon dijon dressing.
The pops of juicy tomato and soft chunks of fresh mozzarella cheese make this potato bean salad more substantial, and the fresh herbs make the flavors dance on your tongue.
What our tasters said:
"This is exactly what I wanted. I love those bits of creamy cheese." — Chris
"This would go well with so many things. I could eat this green bean and potato salad every week". — Charlotte
"Can I have a bit more, please?" — Emily
More tomato, green bean and potato salad recipes: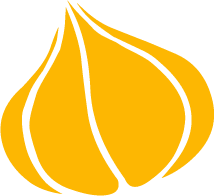 Tried this recipe? Leave a rating and review.
Your comments and shares are invaluable to me and the thousands of readers who use this site daily. If you've made the recipe, leave a star rating and review. We want to hear how you liked it.
We'd love it if you shared the recipe with your friends on social media!
Green Bean, Potato, Tomato Salad
This tangy green bean potato salad is dotted with mini grape tomatoes and chunks of creamy mozzarella. The lemon mustard vinaigrette with fresh herbs adds a pop of freshness and flavor.
INGREDIENTS:
FOR LEMON SHALLOT DRESSING:
1

shallot

minced

1

tablespoon

whole grain pommery mustard

1

tablespoon

Dijon mustard

½

teaspoon

kosher salt

¼

teaspoon

fresh ground black pepper

3

tablespoons

fresh lemon juice

6

tablespoons

extra virgin olive oil

freshly chopped

1

tablespoon

fresh tarragon

minced
FOR THE GREEN BEAN POTATO SALAD:
12

ounces

French green beans (haricots verts)

trimmed

1

pound

mini potatoes

halved

12

ounces

grape tomatoes

or other tomato medley, cut into bite-sized pieces

8

ounces

fresh mozzarella

cut into bite-sized pieces (or use mini mozzarella balls, halved)

4

teaspoons

fresh tarragon

minced

4

teaspoons

fresh chives

minced

4

teaspoons

fresh basil

chiffonade

5-6

tablespoons

lemon shallot dressing

above
DIRECTIONS:
FOR THE LEMON SHALLOT DRESSING:
In a small bowl combine the shallots, Dijon and pommery mustard, ½ teaspoon kosher salt, pepper and lemon juice. Whisk to combine.

Whisk in the olive oil one tablespoon at a time – until the dressing is thick and emulsified. Stir in the chopped tarragon and set aside.
FOR THE FRENCH BEANS SALAD:
Bring a large pot of water to a boil.

Prepare an ice bath by filling a large bowl with equal parts ice and water. Set aside.

Add 1 teaspoon of kosher salt and the green beans to the boiling water and cook for 4 minutes or until the beans are crisp tender. Use a pair of tongs or kitchen spider to transfer the French beans from the boiling water to the ice bath. (This is called shocking – and it stops the cooking process while setting the bright green color and crisp-tender texture of the beans).

Add the potatoes to the pot of boiling water that you just cooked the beans in. Boil the potatoes for 9-10 minutes or until they're tender.

Drain the potatoes and transfer to a large bowl. Add 3 tablespoons of the Lemon Shallot dressing and toss to coat. (It's important to season the potatoes while they're hot, as they will soak up the flavors of the dressing). Set the dressed potatoes aside to cool to room temperature.

Remove the green beans from the ice bath and pat them dry on paper towels (try to get off as much moisture so that the dressing will cling to the beans instead of being watered down).

Add the French beans, tomatoes and mozzarella to the potatoes and add 2-3 tablespoons more dressing. Sprinkle with the fresh herbs and toss to combine.
NOTES:
Salad can be served chilled or at room temperature — I prefer room temp, myself.
Extra salad dressing can be stored in an airtight container in the refrigerator for up to a week. Use it on salads, steamed veggies, chicken or fish.
NUTRITION:
Calories:
253.99
kcal
|
Carbohydrates:
17.26
g
|
Protein:
9.29
g
|
Fat:
17.35
g
|
Saturated Fat:
5.28
g
|
Polyunsaturated Fat:
1.54
g
|
Monounsaturated Fat:
9.65
g
|
Cholesterol:
22.4
mg
|
Sodium:
374.26
mg
|
Potassium:
531.83
mg
|
Fiber:
3.35
g
|
Sugar:
3.69
g
|
Vitamin A:
947.04
IU
|
Vitamin C:
25.86
mg
|
Calcium:
196.19
mg
|
Iron:
1.9
mg
Pin It For Later!