Persimmon Pomegranate Salad with Candied Hazelnuts
This jewel tone salad recipe makes a terrific starter salad for Thanksgiving or Christmas dinner, but it's so tasty and easy to make you shouldn't wait for a special occasion. My persimmon pomegranate salad is tossed is a sweet and tangy maple vinaigrette and topped with candied hazelnuts and juicy, tart pomegranate arils. Seriously delicious.
What's a persimmon?
Persimmons are technically berries with a harvest yellow to deep orange coloring. Depending on the variety they can be an oblong pear-shape (Hachiya persimmons) or a squat tomato-y looking fruit (Fuyu persimmons). They ripen in late fall, which makes them a perfect ingredient for seasonal dishes.
Fun Fact: in 2019, China produced 75% of the world's persimmons.
What do persimmons taste like?
Honestly, I can't compare persimmons to anything else. They're lightly sweet with a subtle spiced flavor (reminiscent of fall spices). They have a sturdy skin that protects the soft, lush fruit inside. There's no noticeable aroma (that I can detect).
Hachiya persimmons have a higher concentration of tannins and if eaten when firm, will leave a chalky feel in your mouth. However, if you give them time to ripen and get softer, they get sweet and are absolutely delicious.
Fuyu persimmons (the kind I used for this salad recipe) have less tannins and can be enjoyed when they're on the firmer side or when they're a little softer.
How do you eat persimmons?
Fuyu persimmons – You can enjoy these heavy, tomato like fruits like an apple, just bite into them. You can also slice them for salads or use the puréed flesh in desserts.
Hachiya persimmons – Should be enjoyed when they're soft. Wait until the persimmons have ripened (let them sit on the counter or put them in a bag with a banana for a few days to accelerate the process), then slice the stems off and scoop up the fruit with a spoon. You can use Hachiya persimmons in everything from smoothies, to puddings.
I used persimmons in this salad because they have such a beautiful coloring and they're at their peak at holiday time. It just makes sense, right?
Components for persimmon pomegranate salad
Mixed Greens
Maple Vinaigrette
Fuyu Persimmons
Pomegranate Arils
Candied Hazelnuts
I'll let you in on a little secret — making candied hazelnuts is one of the easiest things in the world and it will make you a superstar. Maybe not on "Adele" level super-stardom, but trust me, your friends and family will be wowed by this!
It takes about 10 minutes of active time and then just a few minutes to cool and harden. Super easy and super WORTH IT.
How to make candied hazelnuts
Mix 2 tablespoons of sugar, 2 teaspoons of water and a pinch of kosher salt in a small prep bowl and set aside.
Add the hazelnuts to a small saucepan and heat over medium high heat, shaking the pan occasionally, so the nuts don't burn on one side.
Toast the nuts for 4-5 minutes until they start to take on some color and get fragrant.
Pour the sugar mixture over the nuts and cook, stirring constantly until the sugar dissolves and starts to brown and caramelize.
Transfer the candied hazelnuts to a sheet pan lined with parchment paper. Separate the hazelnuts as best you can and spread them into a single layer. Set aside to cool until dried and set.
Once the brittle has hardened, break apart the nuts into smaller pieces.
Pomegrantates can be intimidating and downright messy if you've never tackled one yourself. I've ruined more than one blouse trying to get past the leathery skin.
How to cut a pomegranate
But then I found this video which shows you how easy it is to get to the pomegranate arils and makes much less mess. Check it out.
Ingredients for maple vinaigrette
Minced Garlic
Whole Grain Dijon Mustard
Kosher Salt
Black Pepper
Maple Syrup
Sherry Vinegar (preferably good Spanish sherry wine vinegar)
Extra Virgin Olive Oil
I love making homemade vinaigrettes and salad dressings because they're really easy to do and the flavor is WAY BEYOND anything you can get in the dressing aisle at the supermarket.
How to make maple vinaigrette
Just add all the ingredients to a small bowl and whisk until thick and emulsified. This usually takes about a minute. The dressing will be thick and the olive oil shouldn't separate from it. If it does, just whisk it again.
You can make this dressing a few days ahead of time and keep it refrigerated in a sealed container.
How to make persimmon pomegranate salad:
Wash and dry your greens and transfer to a salad bowl.
Add the dressing a few tablespoons at a time and toss well to coat. You want the dressing to nap the lettuces, but not be wet and goopy.
Divide the greens between individual plates or arrange them on a large platter for family style serving.
Cut the stem away from the persimmons (like you would a tomato) and cut crosswise into 1/8 to 1/4″ slices. Arrange the persimmons over the greens.
Sprinkle the salad with pomegranate arils and candied hazelnuts. Drizzle a little more maple vinaigrette over the persimmons to give them a little shine and to let your diners know that the salad is already dressed.
Serve immediately.
This persimmon salad is "ripe" (sorry, couldn't help myself) for variations and swaps. Try some of these easy riffs to make the salad your own.
Variations:
Use different greens like arugula or bibb lettuce.
Add crumbled goat cheese or feta to the pomegranate salad for a creamy, tangy bite.
Use other candied nuts or just toast them until crunchy and fragrant (pecans, walnuts or sliced almonds).
Add slices of apples or pears and make it more of a fall harvest salad.
Sprinkle with one or two handfuls of crunchy toasted breadcrumbs to the persimmon pomegranate salad for more texture.
Add sliced chicken or turkey for a main course.
FAQ's
Can I make the salad ahead of time?
You can make all of the components of the salad a day or two ahead, but it should be assembled at the last minute, otherwise the dressing will wilt the greens.
Can I refrigerate leftovers?
I don't recommend it. Once a lettuce salad is dressed it needs to be eaten and generally can't be saved until the next day. Try to make just enough salad for as many diners as you have.
More Thanksgiving and Christmas salads you might like: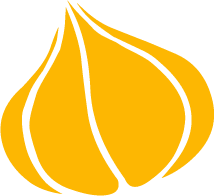 Tried this recipe? Leave a rating and review.
Your comments and shares are invaluable to me and the thousands of readers who use this site daily. If you've made the recipe, leave a star rating and review. We want to hear how you liked it.
We'd love it if you shared the recipe with your friends on social media!
Persimmon Pomegranate Salad with Candied Hazelnuts
Looking for fall and winter salad recipes? This stunning Persimmon Pomegranate Salad with candied hazelnuts and maple dijon dressing is positively ambrosial and you won't believe how easy it is to make. Perfect for fall and winter and ideal as a starter for Thanksgiving or Christmas dinner.
INGREDIENTS:
FOR CANDIED HAZELNUTS:
½

cup

hazelnuts

with skins removed

2

tablespoons

sugar

pinch

kosher salt

2

teaspoons

water
FOR MAPLE DIJON DRESSING:
1

small

clove garlic

minced

1

tablespoon

whole grain dijon mustard

with whole mustard seeds (like pommery mustard)

¼

teaspoon

kosher salt

¼

teaspoon

fresh ground black pepper

1 ½

tablespoons

pure maple syrup

2

teaspoons

sherry vinegar

2

tablespoons

good quality olive oil
FOR THE SALAD:
8

cups

mixed baby greens

or mesclun mix

3

medium

persimmons

sliced crosswise in 1/4″ slices

½

cup

pomegranate arils

candied hazelnuts
DIRECTIONS:
TO MAKE CANDIED HAZELNUTS: (Can be made a day or two beforehand)
Line a small baking sheet with parchment paper and set aside.

In a small bowl, combine the sugar, water and kosher salt. Set aside.

Place a small saucepan over medium high heat and add the hazelnuts. Cook for 4-5 minutes, stirring or tossing the nuts occasionally, so they don't burn, but do get toasty and fragrant.

Add the sugar mixture to the nuts and cook over medium to medium high heat, stirring constantly with a heatproof rubber spatula, until the sugar starts to caramelize.

Cook the caramel until it's a medium auburn color and is just starting to smell like it could burn.

Remove from the heat and use the spatula to scrape the nuts and caramel into a single layer on the prepared baking sheet. Set aside to cool and harden.
MAKE THE DRESSING:
In a small bowl, combine the garlic, dijon mustard, kosher salt, pepper, maple syrup, sherry vinegar and olive oil. Whisk until emulsified.

Place the greens in a large salad bowl and add the dressing a little at a time. Toss to lightly coat. If the greens need more of the vinaigrette, add it a teaspoon or two at a time and toss after each addition.
FOR INDIVIDUAL SALADS:
Mound a cup of greens on each plate. Arrange 2-3 slices of persimmons over the greens. Divide the pomegranate arils and candied hazelnuts over each of the salads as a garnish. Serve.
FOR FAMILY STYLE SERVING:
Mound the greens on a large platter and arrange slices of persimmon in groups of 2 or 3 (overlapping slightly). Sprinkle the pomegranate arils over the salad and finish with the candied hazelnuts. Serve immediately.
NUTRITION:
Calories:
197
kcal
|
Carbohydrates:
31
g
|
Protein:
2
g
|
Fat:
9
g
|
Saturated Fat:
1
g
|
Polyunsaturated Fat:
1
g
|
Monounsaturated Fat:
6
g
|
Sodium:
106
mg
|
Potassium:
353
mg
|
Fiber:
1
g
|
Sugar:
7
g
|
Vitamin A:
458
IU
|
Vitamin C:
53
mg
|
Calcium:
38
mg
|
Iron:
2
mg
Pin "Persimmon Pomegranate Salad with Candied Hazelnuts" for later!