Smoked Salmon Deviled Eggs
I make deviled eggs because my husband LOVES them. Seriously. He will hover over a platter to claim more for himself. So he's my guinea pig when it comes to deviled egg variations and this one had him swooning.
It's not like other smoked salmon deviled egg recipes, which tend to have more ingredients and are a bit fussy… Those recipes have cream cheese and capers, very French-y and I'm sure they're quite good.
This deviled egg recipe is straightforward with a twist. It was inspired by my favorite breakfast treat of everything bagels with smoked salmon and an egg on top.
Why you'll love these smoked salmon deviled eggs
They're quick and easy to make.
They taste DEE-LICIOUS!
This deviled egg variation is perfect for entertaining and appetizers.
Smoked Salmon deviled eggs are perfect for brunch.
The deviled eggs can be made several hours in advance.
You can double the recipe easily.
My hubby loved them, so that's pretty much a win!
Ingredients for smoked salmon deviled egg recipe:
Eggs
Mayonnaise
Smoked Salmon
Horseradish
Lemon Juice
Everything Bagel Seasoning
Fresh Dill
This version has a double dose of salmon (in the egg filling AND as a garnish) and a sprinkle of that great Everything Bagel seasoning for contrast and texture. Instead of dijon mustard and capers, I use prepared horseradish, for a spicy kick that is simply made for smoked salmon.
Don't over cook hard boiled eggs
We've all had those hard boiled eggs with the unsightly green-grey ring around the yolks. The ones that are so chalky dry that they get caught in your throat when swallowing.
As a kid, I thought that's just the way they were, but now I realized they were just over-cooked and it doesn't have to be that way.
The secret to making perfect hard-boiled eggs
To make perfect hard boiled eggs they have to cook completely through and then be cooled completely through.
If you simply take eggs out of boiling water and let them cool on the counter, they continue to cook. To stop the cooking, you have to cool them completely in ice water.
Place eggs in a saucepan and cover with enough water to come 1″ over the eggs.
Bring to a boil and cook for 2 minutes. Take the pan off the heat and let the eggs sit in the hot water for 13 minutes (Set a timer!)
While the eggs are resting in the hot water, prepare an ice bath with equal parts ice and water.
After the timer goes off, drain the eggs and carefully put them in the ice bath. Set the timer for 13 minutes and let them chill.
This method cooks the eggs completely through without over-cooking them. Shocking them in the ice bath, not only stops the cooking, it chills the eggs to their core.
I've found that the shells come off easier when I do this as well (so win-win).
What I love about this deviled egg recipe is that you don't have to spend 10 minutes mashing yolks and ingredients with a fork. Just stick everything into a food processor and give it a whiz.
It makes perfectly smooth smoked salmon filling for your deviled eggs.
How to make smoked salmon deviled eggs:
Hard boil and chill the eggs using the method above.
Peel the eggs and cut in them in half. Remove the yolks and set the whites aside.
Place the yolks into a mini food processor and add the mayonnaise, smoked salmon, horseradish and lemon juice.
Pulse several times until the smoked salmon egg filling is smooth. Taste for seasonings and adjust as necessary to your tastes (if you want it hotter, add more horseradish).
Fill the egg whites with the smoked salmon filling. (You can use a spoon or for a fancier presentation, use a piping bag with a fun tip).
Garnish the eggs as you like (tips below).
Pro-Tips
Sometimes when removing the yolks from the eggs, there will be some stray bits of yolk that cling to the whites. To remove the bits, dunk the egg whites in a small bowl of water and give them a swish, then carefully blot them dry with a paper towel.
If you're serving the smoked salmon deviled eggs that day, you can fill and decorate them earlier on, keeping the garnished eggs covered in the refrigerator until you're ready to serve.
If you're serving the next day… or several days later, keep the smoked salmon filling and egg whites covered and chilled separately. Fill and garnish an hour or so before serving for best appearance.
Garnishing the smoked salmon deviled eggs can be as simple or elaborate as you'd like. I tend to keep it fairly simple. The only extra step I take is using a piping bag for filling the egg whites with the deviled egg filling.
Prepping deviled egg garnish:
Slice or tear small pieces of thinly sliced smoked salmon (about 1/2″ x 1″) for topping.
Place the Everything Bagel Seasoning in a pinch pot for easy access.
Tear off small sprigs of dill and have them ready.
How to garnish smoked salmon deviled eggs:
Insert a piece of smoked salmon (about 1/2″ x 1″) (or roll them into a rose shape) and carefully insert them into the deviled egg filling so they stand upright.
Sprinkle the eggs with Everything Bagel Seasoning.
Carefully insert the stem end of the dill directly into the egg filling.
FAQ's
Can I use sushi grade salmon or cooked salmon for the deviled eggs?
It won't be the same. Sushi grade salmon won't give the eggs that distinctive smoked flavor and cooked salmon won't be smooth in the deviled egg filling.
So, how do they taste?
These smoked salmon stuffed deviled eggs are a thing of beauty and really tasty too.
The smoked fish is noticeable, but it doesn't overpower the egg. Spicy horseradish adds just the right heat (you'll get it at the end), but it's not too spicy for sensitive palates.
We love the fresh punch of dill and the salty, savory, umami crunch you get from the Everything Bagel seasoning.
More deviled egg recipes:
Don't these smoked salmon deviled eggs look delicious? I think they make a great festive appetizer for weekend brunching or even with cocktails for a dinner party with family or friends.
More smoked salmon recipes:
More deviled egg variations: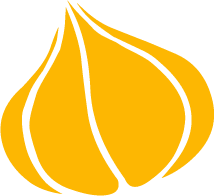 Tried this recipe? Leave a rating and review.
Your comments and shares are invaluable to me and the thousands of readers who use this site daily. If you've made the recipe, leave a star rating and review. We want to hear how you liked it.
We'd love it if you shared the recipe with your friends on social media!
Smoked Salmon Deviled Eggs
These beautiful and savory deviled eggs are a delicious appetizer with cocktails. Fancy enough for company but easy enough for everyday, the creamy deviled egg filling is blended with a little smoked salmon, horseradish and lemon juice. They're delicious!
SPECIAL EQUIPMENT:
1 piping bag and star tip

optional
INGREDIENTS:
FOR SMOKED SALMON DEVILED EGGS:
6

large

eggs

⅓

cup

mayonnaise

1

ounce

smoked salmon

2

teaspoons

prepared horseradish

1

teaspoon

lemon juice
FOR GARNISH:
small, thin slices of smoked salmon

Everything Bagel Seasoning

fresh dill
DIRECTIONS:
Place eggs in a saucepan and cover with water so that the water covers by 1″. Bring to a boil and cook for 2 minutes. Remove from the heat and let the eggs sit in the hot water for 13 minutes.

While the eggs simmer, prepare an ice bath in a large bowl by combining 2 cups of ice and 2 cups of water.

Transfer the eggs to the ice bath and set a timer for 13 minutes. Once the eggs have chilled to the core, crack and peel them.

Slice the eggs in half and pop out the cooked yolks. Transfer to a mini food processor.

Add mayonnaise, smoked salmon, horseradish and lemon juice to the egg yolks. Pulse several times until the mixture is completely smooth.
FILL THE EGG WHITE HALVES:
You can fill the egg whites by spooning a bit of the filling into the hollows or for a fancier presentation, transfer the deviled egg filling to a piping bag fitted with a large tip (of your choice). Pipe the salmon deviled egg filling into the egg white halves.

Garnish each deviled egg with a small piece of smoked salmon, a sprinkle of Everything Bagel Seasoning and a sprig of dill. Serve.
NUTRITION:
Calories:
163
kcal
|
Carbohydrates:
1
g
|
Protein:
7
g
|
Fat:
14
g
|
Saturated Fat:
3
g
|
Polyunsaturated Fat:
7
g
|
Monounsaturated Fat:
4
g
|
Trans Fat:
1
g
|
Cholesterol:
192
mg
|
Sodium:
194
mg
|
Potassium:
85
mg
|
Fiber:
1
g
|
Sugar:
1
g
|
Vitamin A:
282
IU
|
Vitamin C:
1
mg
|
Calcium:
30
mg
|
Iron:
1
mg
Pin it for later!