Rosemary Garlic Chicken Wings
Instead of traditional buffalo chicken wings, why not make a batch of these savory garlic charged wings. They're loaded with fresh rosemary, charred onions and soft, mellow garlic with crispy, juicy pan-charred wings. These rosemary garlic chicken wings have won praise by my family and the legions of folks who've made them.
Up until a few years ago, my experience with chicken wings was limited.
Yes, I'd had those famous buffalo-style wings and while they weren't bad, they definitely weren't something I craved and certainly nothing I would go out of my way for.
My daughter on the other hand, loves them. And Scott naturally associates "wings" with "football" as in "let's watch the game and eat some wings!"
I was the lone dissenter. Actually, not a dissenter, but more of a meh – whatever, take-em or leave-em shrug. In the spirit of "if you can't beat 'em…" I challenged myself to make a better wing. One that even I wanted to eat!
Last year, we worked on these Hatch Chile wings – which my official tasters gobbled up. Then I went on an Asian-flavor kick and made these Asian chicken wings that smacked you with a tangy, sweet, spicy glaze.
Ok, I REALLY liked those! This time, I was trying to recreate some wings that I'd tasted a few years ago at the Boca Burger Battle. (I know — WINGS at a BURGER BATTLE???) — BUT both Scott and I agreed, these wings were better than any of the burgers!
With rosemary, garlic and spice, they had a bold flavor that kept us coming back. The wings were served with tender caramelized onions and whole roasted garlic cloves. (sigh!!)
Of course, the restaurant serving them had a wood burning oven. I do not. So my first challenge was "how" to cook them. Grilling would make sense and maybe lend a little char. Roasting on a rack in a very hot oven usually achieves a crispy result. But there were those onions and garlic cloves…. I settled on a cast iron skillet and a dual cooking method — stovetop and oven.
The marinade is pretty straight forward and includes a ton of fresh rosemary, some lemon zest, red pepper flakes and a healthy amount of salt and pepper.
I put the wings into the marinade the night before so that they could really absorb those flavors.
To take some of the pungency out of the garlic cloves, I blanched them first in some boiling water, then slipped off the skins and they were ready to be used.
I made these at the same time I was putting the marinade together and just stored them in a plastic baggie until I was ready to cook.
The next day, I set the skillet over the burner and turned it on medium high. Cast iron holds the heat and sears anything it touches (including you — I used an oven-mitt)!
This stovetop method seared the chicken and started the browning/caramelizing on the onions. I finished the cooking in a very hot oven!
After about 10 minutes, I used a pair of tongs to flip the wings and give the onions a quick stir. Flip the wings once or twice more during the cooking until they take on a glistening golden brown. That's it!
Transfer the wings to a platter, turn on the game and pass out the napkins. You won't have leftovers. In fact, you may want to think about doubling or tripling this recipe. I guess, maybe I am a wing-lover after all.
More wing recipes and other snacks: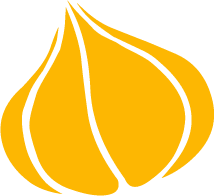 Tried this recipe? Leave a rating and review.
Your comments and shares are invaluable to me and the thousands of readers who use this site daily. If you've made the recipe, leave a star rating and review. We want to hear how you liked it.
We'd love it if you shared the recipe with your friends on social media!
Rosemary Garlic Chicken Wings
When you're craving a different type of chicken wing, these Rosemary Garlic Wings are THE BEST! Fresh Rosemary, Lemon Zest, Red Pepper Flake and Loads of Sweet Roasted Garlic make these chicken wings SING!!!
INGREDIENTS:
1

pound

chicken wings

separated into flats and drums

1

tablespoon

rosemary

chopped fresh

1

tablespoon

lemon zest

from about 2 lemons

½

teaspoon

kosher salt

½

teaspoon

black pepper

¼

teaspoon

red pepper flakes

¼

cup + 1 tablespoon

olive oil

1

large

onion

peeled and sliced into 1/4-1/2″ wedges

1

head

garlic

not peeled, separated into cloves
DIRECTIONS:
In a small bowl combine the rosemary, lemon zest, salt, pepper, red pepper flakes and 1/4 cup olive oil and stir well. Set aside.

Rinse and dry the wings and place them in a 1 gallon resealable storage or freezer bag. Add the marinade, seal the bag, getting out most of the air. Massage the chicken wings in the marinade until well coated. Refrigerate overnight.

Take the chicken wings out of the refrigerator and let them sit at room temperature for about 30 minutes.

Preheat the oven to 400°.

Bring a small pot of water to a boil and add the cloves of garlic. Cook for 3-4 minutes, drain and let the cloves cool. Slip the skins off the cloves of garlic and set aside.

Heat a large, heavy ovenproof skillet (preferably cast iron) over medium high heat. Add one tablespoon olive oil, when the oil is hot, add the onions and cook while stirring occasionally for one minute. Add the chicken wings one at a time to the hot pan and cook for 1-2 minutes (without turning or prodding them) so that they get a little sear. Using tongs, flip the wings. Add the peeled garlic cloves and stir them with the onions. Cook for 1-2 more minutes, then transfer the skillet to the hot oven.

Cook for 10 minutes, then flip the chicken wings and stir the onions and garlic before returning to the oven. Cook an additional 8 minutes and flip the chicken wings again. Cook for a final 8 minutes and remove from the oven.

Transfer the wings to a platter and serve.
NUTRITION:
Calories:
437
kcal
|
Carbohydrates:
8
g
|
Protein:
16
g
|
Fat:
37
g
|
Saturated Fat:
7
g
|
Cholesterol:
62
mg
|
Sodium:
454
mg
|
Potassium:
237
mg
|
Fiber:
1
g
|
Sugar:
2
g
|
Vitamin A:
190
IU
|
Vitamin C:
10.1
mg
|
Calcium:
47
mg
|
Iron:
1.4
mg
"Pin It" For Later!
SaveSave