Vegetarian Black Bean Chili
Want an amazing black bean chili that's perfect for busy weeknights? This is one of my family's favorites. I use canned black beans for convenience, with fresh tomatillos, jalapeños, onions, garlic and some standard pantry spices. Roasted Hatch green chiles give this simple vegetarian chili recipe an authentic Southwestern flavor that's rich and hearty. Perfect for meatless Mondays. Vegan substitutions included.
You'll love this black bean chili not only for the deeply satisfying taste, but also because you can make a whole batch in about an hour — and this recipe makes a manageable amount — enough for about 4 hearty servings (though you can double it to feed more).
With multiple layers of Southwestern flavor and spice, this vegetarian chili takes on more dimension when finished with a little acidity from a squeeze of fresh lime.
The secret ingredient for the best black bean chili?
I'll tell you… It's the fire roasted green chiles from Hatch, New Mexico. Despite living nowhere near that Southwestern state, I'm an unwitting Hatch green chile junkie.
My first taste of Hatch chiles was about 8 years ago with my friend, Nola, who gifted me about 5 pounds of fire roasted peppers she'd purchased from her local roaster in Colorado. We turned those chiles into bread, strata, soups, sauces, wings, empanadas, seasoned chopped pork and cornbread.
Every time I visit my Denver-based friend, we start off our holiday with a bowl of Colorado green chili (known simply as "green"). That's how I know I've arrived in the mile high city.
Hatch chiles aren't just about heat, though that's part of it. They've got a rich, smoky flavor that jazzes up everything you add them to, including this black bean chili recipe.
What you'll need for vegetarian black bean chili:
Tomatillos
Homemade Vegetable Broth or low-sodium canned broth
Olive Oil
White Onion
Garlic
Jalapeno
Flour
Canned Black Beans
Fire Roasted Hatch Chiles
Canned Diced Tomatoes
Chile Powder
Ground Cumin
Mexican Oregano
Celery Salt
Onion Powder
Kosher Salt
Black Pepper
Squeeze of Lime
About the ingredients:
Fire Roasted Hatch Chiles – Real Hatch chiles are sourced from a specific terroir — Hatch, New Mexico. You can get Hatch chiles in red or green varieties — the green are younger and picked earlier with a smoky forward flavor. The red ones are more mature and sweeter.
If you have local roasters, go and get a bushel NOW. If you don't live near a roaster, you can have them delivered to your door (like I did).
They come in mild, medium, hot and inferno varieties… so you can choose your preference. I stick with mild to medium green chiles for this vegetarian chili recipe.
Jalapenos – Some jalapeños are hotter than others. The heat (measured in Scoville units) can vary between 2,500 to 8,000, depending on everything from the age of the pepper, to where it was grown, to the amount of rainfall in that region. The only way to know for sure, is to give them a taste.
If yours are mild, you can use a whole jalapeño in the black bean chili. If they're on the spicy side, use half the pepper and trim away the seeds and membrane, which contain much of heat.
Tomatillos – Even if you've never bought tomatillos, you've probably eaten them in raw and cooked salsas.
Tomatillos look like a green tomato with a papery husk. They are mild, tangy and less watery than tomatoes and while they don't add heat to this vegetarian chili recipe, they are an essential ingredient to any green chili recipe.
To prepare the tomatillos for the black bean chili, remove the husk and rinse with water to remove the sticky residue. Cut into quarters.
How to make vegetarian black bean chili
Sauté the onions, jalapeños and garlic in olive oil until softened.
Sprinkle the vegetables with flour and stir until the veggies are well coated and there's no dry bits of flour left.
Blend the tomatillos with the vegetable broth and add to the pot.
Add the hatch chiles, canned black beans, tomatoes and spices to the pot.
Simmer for 45 minutes, stirring occasionally.
Pro-Tips
If you like your chili on the thick and chunky side, scale back the vegetable stock to two cups. For thinner chili that's more akin to a Colorado green, use three cups of stock.
Unless you have canned or previously prepared green chiles, peel and seed the chiles before chopping. The skins can be tough and leathery and they can be full of seeds, that you don't want in the bean chili.
To make the chili thicker, more viscous and darker, use the entire can of beans (liquid and all). For greener looking chili, rinse the beans first.
If you can't find tomatillos, use a jar of mild salsa verde instead. It's a quick and easy cheat.
Fire roasted tomatoes add more smoky flavor to the black bean chili.
How do you garnish vegetarian bean chili?
You can use all of your favorite chili toppings for this recipe, but the one that is absolutely critical is a squeeze of fresh lime juice.
Serve lime wedges with each bowl and instruct your diners to squeeze it over the bowl before enjoying.
The acidity in the lime balances the smoky flavors of the black bean and hatch chili and makes your mouth do a happy dance. You don't want to miss that!
More optional toppings:
Shredded cheddar or Monterey Jack cheese or vegan cheese substitute
Sliced or diced avocado (I had two avocados but neither one was ripe as I was photographing the chili).
Fresh cilantro leaves
Diced fresh tomato
Sliced jalapenos
Diced red onion
Chopped scallions
Sour cream (or vegan sour cream to make it, well, vegan)
What goes with black bean chili?
Want to make this vegetarian chili part of a larger meal? Serve it with these popular favorites:
Tortilla chips or fritos
Lightly charred flour tortillas for dipping (this is definitely a Colorado thing).
Black bean chili FAQ's
How long will the vegetarian chili last?
Store the chili in a sealed container in the refrigerator for up to a week.
Can I freeze the chili?
Yes. It freezes well for up to 3 months. To reheat, defrost the chili and warm on the stovetop or in the microwave.
Can I use other types of beans for the chili?
Yes (of course, it won't be black bean chili anymore) but that's ok. Try this with canned kidney beans, Great Northern or cannellini, or even pinto beans. Avoid garbanzo (chick peas) as they can be a bit tougher and less creamy.
What if I can't find Hatch green chiles?
I highly recommend them for this recipe, but in a pinch, you could roast your own Anaheim or poblano chiles — they won't have the same flavor or heat levels, but you can adjust them by adding a teaspoon of smoked paprika and/or cayenne pepper to taste.
More hearty chili recipes you might like: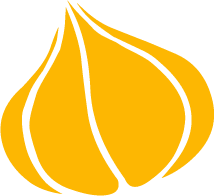 Tried this recipe? Leave a rating and review.
Your comments and shares are invaluable to me and the thousands of readers who use this site daily. If you've made the recipe, leave a star rating and review. We want to hear how you liked it.
We'd love it if you shared the recipe with your friends on social media!
Vegetarian Black Bean Chili
This quick and easy black bean chili recipe is ready to eat in about an hour. I use real fire-roasted Hatch green chiles with fresh tomatillos and canned black beans to layer the vegetarian chili with flavorful Southwestern flavors. Like its Colorado green chili cousin, it's great served with flour tortillas for dipping.
SPECIAL EQUIPMENT:
Blender

large heavy pot or dutch oven
INGREDIENTS:
½

pound

tomatillos

husked and quartered

2-3

cups

homemade vegetable broth

divided (depending on how thick or thin you like it).

1

tablespoon

olive oil

1

cup

chopped white onion

2

tablespoons

chopped garlic

about 6 cloves garlic

½ – 1

jalapeno pepper

seeded and diced

2

tablespoons

flour

30

ounces

canned black beans

rinsed and drained

1½

cups

fire roasted hatch chiles

peeled, seeded and chopped

1

cup

canned tomatoes with their juice

1½

teaspoons

ground cumin

1

teaspoon

chili powder

1

teaspoon

dried Mexican oregano

½

teaspoon

celery salt

1

teaspoon

onion powder

½

teaspoon

kosher salt

(I used Mortons, which is saltier than Diamond Crystal – if you have Diamond Crystal, increase the salt to 1 teaspoon).

½

teaspoon

freshly ground black pepper
SERVE WITH THESE OPTIONAL TOPPINGS:
flour tortillas

preferably warm and slightly charred over a grill or gas burner

grated cheddar cheese

we like sharp white cheddar

cilantro

lime wedges

chopped red onion

sliced avocado
DIRECTIONS:
ASSEMBLE THE BLACK BEAN CHILI:
Transfer the tomatillos to the blender and add 1 cup of the vegetable broth. Seal the lid and process for 10-20 seconds or until the tomatillos have been mostly pureed in the stock — can be a little chunky if you like. Set aside.

Heat the olive oil over medium high heat in a heavy pot or dutch oven. When the oil is hot and easily slicks across the bottom of the pot, add the onion and jalapeño. Stir and cook for 3-4 minutes until the onion is tender and slightly translucent. Add the chopped garlic and cook for an additional minute until fragrant.

Sprinkle the flour over the vegetables and cook, stirring for one minute until there are no bits of dry flour left in the pot and the vegetables are coated and kind of pasty.

Add the blended tomatillos, black beans, hatch chiles, tomatoes and the remainder of the vegetable stock (remember 1 cup of stock for thicker chili and 2 cups for thinner chili — thinner is best if you're using this to sauce another dish like a burrito). Stir to combine and bring to a simmer over medium high heat.

Add the cumin, chili powder, oregano, celery salt, onion powder, kosher salt and black pepper.

Reduce heat to a low simmer, cover and cook for about 45 minutes to an hour.

Ladle the chili into bowls and add a squeeze of lime. Garnish with your preferred toppings and serve with tortillas for dipping.
NUTRITION:
Calories:
142
kcal
|
Carbohydrates:
24
g
|
Protein:
4
g
|
Fat:
5
g
|
Saturated Fat:
1
g
|
Polyunsaturated Fat:
1
g
|
Monounsaturated Fat:
3
g
|
Sodium:
1149
mg
|
Potassium:
641
mg
|
Fiber:
5
g
|
Sugar:
11
g
|
Vitamin A:
1206
IU
|
Vitamin C:
104
mg
|
Calcium:
70
mg
|
Iron:
3
mg
Pin "Vegetarian Black Bean Chili" for later!