When strawberries are at their sweet, juicy best, this simple strawberry spinach salad recipe is the first thing I make. It's a delicious combination of fresh greens, fruit, crunchy nuts and tangy cheese with the ultimate (in my opinion) strawberry spinach salad dressing: Lemon Poppy Seed. This summer salad is the perfect combinations of flavors, textures and colors. I think you'll agree.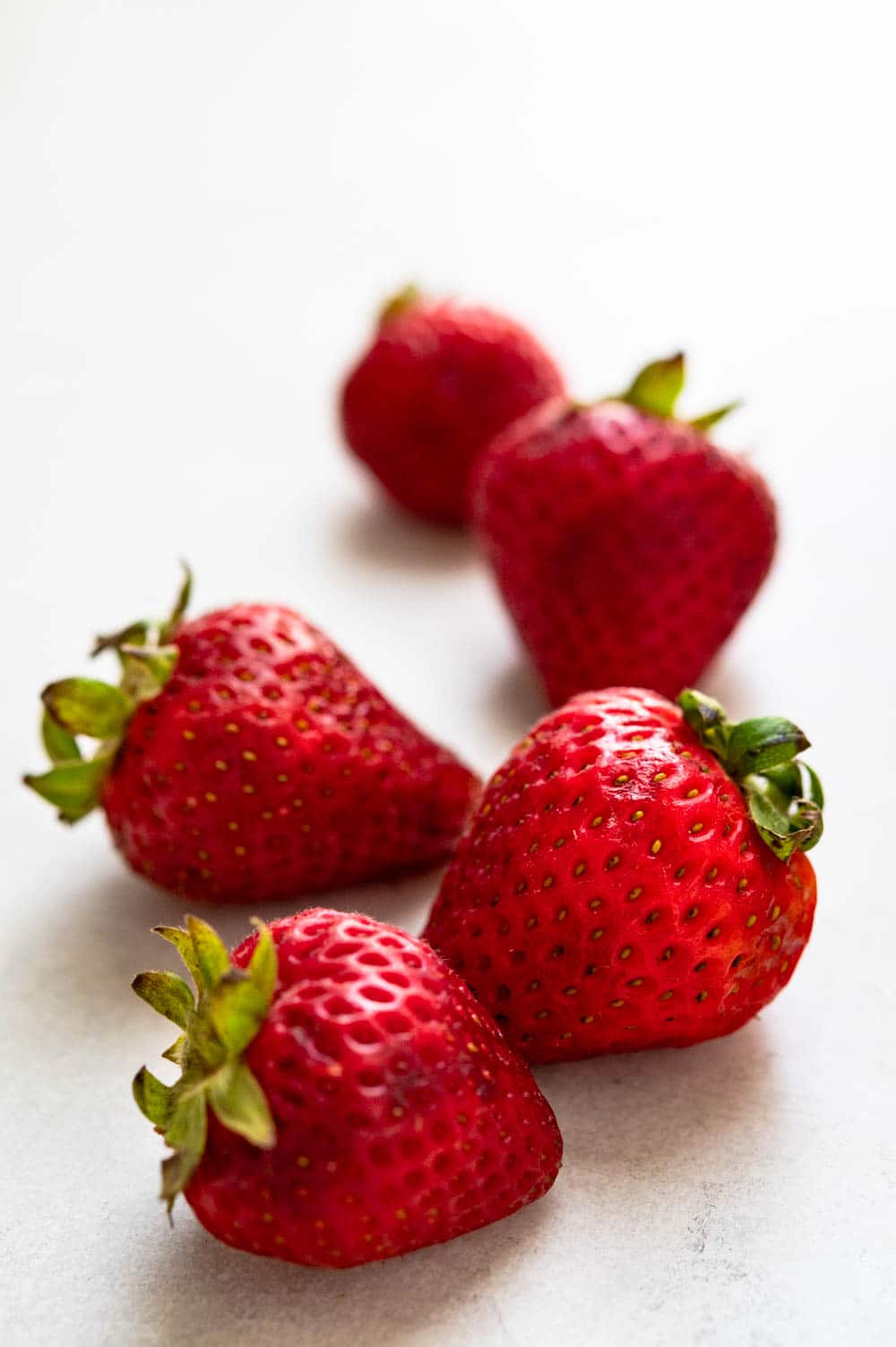 Summer eating
If your first foray into strawberry salads was from Panera bread, you haven't had anything yet.
Spinach strawberry salads have been around for years and are a summer time staple for me. They're quick and easy to make (no cooking required) with flavors that are unique and very seasonal.
And when you're looking for a change from the standard side green salad with vinaigrette this fresh spinach and strawberry blend is the answer. Even salad haters love this recipe.
Spinach strawberry salad ingredients:
Bagged Baby Spinach
Thinly Julienned Carrot
Thinly Sliced English Cucumber
Fresh Sliced Strawberries
Crumbled Feta or Goat Cheese
Toasted Sliced Almonds (Trader Joe's sells them already toasted)
Using baby spinach instead of typical salad greens is a great start to this salad. The flavor of raw baby greens is subtle and mild, but the spinach leaves themselves have a body and chew that gives this simple strawberry flecked salad a different texture than plain leaf lettuce.
That's not to say you can't use regular lettuce here, but if you want something more special, pick up a bag of baby spinach for this strawberry salad recipe.
Tips for prepping the spinach strawberry salad:
Carrots: Depending on how they're sliced, carrots can be super crunchy to mildly chewy. For this strawberry salad, I prefer the latter. To achieve this, peel the carrot and then use a julienne grater. Handheld julienne graters produce long, thin, ribbon-like strands of carrot. If you don't have a julienne slicer, use the large holes on a standard box grater, it's not quite the same look, but provides the same texture and chew in the strawberry spinach salad.
Cucumber: I like English (or hothouse) cucumbers for this salad recipe because their skins are so thin, you don't need to peel them. Just thinly slice into bite sized rounds. If your cucumber is particularly large, you may want to halve it vertically, then thinly slice into half moons.
If you're using regular cucumbers, peel it first, slice in half vertically and scoop out the seeds. Then slice into half moons.
Strawberries: While you can get strawberries year round these days, they're always going to be best when they're in season. For this strawberry spinach salad, you want ultra-sweet, juicy berries that are mostly red all the way through. That means buying local (if possible) and making sure they're really in season. I like to use small-ish berries and slice them crosswise.
Strawberry spinach salad tips continued…
Crumbled Cheese: I recommend using crumbled whole milk feta or goat cheese in the salad recipe. Both are tangy, smooth and creamy, pairing well with the sweet strawberries and toothsome spinach.
Almonds: Use sliced toasted almonds for a warm crunch. You can toast your own by preheating the oven to 375°. Spread the almonds in a single layer on a sheet pan and bake for 8-10 minutes or until the nuts are lightly toasted and fragrant.
I admit, I cheated here and used the pre-toasted nuts from Trader Joe's.
Spinach: I recommend using baby spinach leaves instead of the larger, mature ones. Baby spinach has a milder taste than the fully grown leaves are more tender than its ruddy parent. In fact, Bon Appétit actually favors baby spinach for salads while reserving mature leaves for cooking. For convenience sake, I used pre-washed bagged baby spinach.
Lemon Poppyseed Dressing: I love this creamy buttermilk based dressing. It's slightly sweet, tangy and it lightly coats the spinach leaves without being gloopy or thick. It's also light enough that it doesn't cover up the sweetness of the strawberries. If you've got the ingredients on hand, this is the perfect salad dressing for this strawberry spinach recipe and only takes about 10 minutes to make.
Other good dressing options:
Balsamic vinaigrette – or just a drizzle of good Modena balsamic vinegar
Honey dijon dressing
What the pictures don't show
Here's where the food blogger part of my life takes over…
While I've got pretty pictures of the spinach and strawberry salad, I'm not showing you any shots of the strawberry spinach salad after its tossed… That's because honestly, the salad doesn't look as good after it's been tossed with the dressing and each leaf, nut and berry is coated in the milky, opaque dressing… but that doesn't mean you shouldn't toss it first. You SHOULD!
To avoid dry, unseasoned bites of spinach or cucumber, tossing the salad before you serve it is critical.
Believe me, as soon as I was done photographing, I dumped the whole deal into a large salad bowl, grabbed my salad tongs and gave it a good toss so that every bite was lightly napped with dressing.
Don't over-dress spinach strawberry salad
You don't need a lot of poppyseed dressing. I use anywhere from 1/4 to 1/3 cup of dressing for the entire salad — we're talking 4-5 tablespoons, folks.
Remember, if it needs more dressing, you can always add more, but avoid over doing it in the beginning, so it doesn't get soggy and weigh down the spinach leaves.
Pro-Tip:
If you're not planning to eat the entire strawberry spinach salad in one sitting and you'd like to save some for lunch the next day, set aside that portion and don't add the poppyseed dressing until you're ready to eat.
Most salads don't hold up well for days in the refrigerator after they've been tossed with dressing (kale is the exception). Baby spinach in particular will get slimy and unpleasant.
Substitutions and swaps:
You can customize your strawberry spinach salad according to your tastes and what you have on hand. Here's some simple swaps and substitutions.
Swap chopped massaged kale for the spinach or try mixed baby greens (mesclun). For a more assertive, bold flavor, try arugula.
Try fresh blueberries, raspberries or blackberries instead of (or in addition to) strawberries. Don't have berries? Toss in chunks of fresh peaches or nectarines.
Use toasted pecans, walnuts, hazelnuts or macadamia nuts in place of the almonds, or sprinkle on some glazed nuts for an additional sweet pop.
Add nuggets of soft buffalo mozzarella if you're not crazy about feta or goat cheese.
For a peppery bite sprinkle on thin slices of fresh radish.
More summer salad recipes you might like: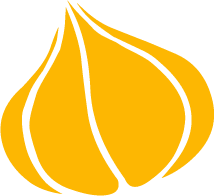 Tried this recipe? Leave a rating and review.
Your comments and shares are invaluable to me and the thousands of readers who use this site daily. If you've made the recipe, leave a star rating and review. We want to hear how you liked it.
We'd love it if you shared the recipe with your friends on social media!
Strawberry Spinach Salad with Poppyseed Dressing
You don't have to go to Panera for a delicious strawberry spinach salad. This easy recipe uses bagged spinach, toasted almonds, crumbled soft cheese, sweet summer strawberries and a tangy creamy lemon poppyseed dressing.
INGREDIENTS:
FOR SPINACH STRAWBERRY SALAD RECIPE:
10

ounces

baby spinach

1

small

carrot

peeled and julienned or grated.

½

English (hothouse) cucumber

thinly sliced

1

cup

strawberries

thinly sliced

½

cup

crumbled feta or goat cheese

4

tablespoons

toasted sliced almonds

~ ¼ to ⅓

cup

Lemon Poppyseed Dressing
DIRECTIONS:
TO MAKE THE SPINACH STRAWBERRY SALAD IN ADVANCE:
Add the baby spinach to a large salad bowl. Top with carrot julienne, cucumber, strawberries, crumbled cheese and toasted almonds.
TO SERVE THE SALAD:
Drizzle with 1/4 to 1/3 cup of lemon poppyseed dressing and toss to coat.

Serve with extra lemon poppyseed dressing on the side.
NUTRITION:
Calories:
147
kcal
|
Carbohydrates:
11
g
|
Protein:
7
g
|
Fat:
10
g
|
Saturated Fat:
3
g
|
Polyunsaturated Fat:
2
g
|
Monounsaturated Fat:
4
g
|
Trans Fat:
1
g
|
Cholesterol:
17
mg
|
Sodium:
277
mg
|
Potassium:
623
mg
|
Fiber:
4
g
|
Sugar:
5
g
|
Vitamin A:
8858
IU
|
Vitamin C:
43
mg
|
Calcium:
202
mg
|
Iron:
3
mg
Pin "Summer Strawberry Spinach Salad" for later!