Easy Leftover Rotisserie Chicken Stock
Ever made chicken stock from bones? It's easy, and this leftover rotisserie chicken stock is WAY better than the canned, store bought variety. Learn the 4 simple methods for how to make broth from chicken bones.
Sliced bread aside, I believe that rotisserie chicken is one of the greatest inventions ever. I mean a hot roasted chicken, ready to go — for under $10 (and only about $5 at Costco). Genius. They're hot, delicious and there's so many healthy rotisserie chicken recipes that you'll never get bored.
And, even after you've picked the bones clean, that carcass has more to give. Making chicken stock from a rotisserie chicken stock helps stretch your food dollar and makes a dynamite stock. Put a cape on that bird — cause it's SUPER.
Use leftovers for rotisserie chicken stock
Rotisserie chickens are always on my list when I go to Costco. It's the convenience factor. I make a salad, pour some wine, and voilà, dinner is served.
After every morsel of chicken is devoured or used in these enchiladas, or an authentic chalupa, curried chicken salad or pasta salad, the bones and that residual wobbly gelatinous chicken goo in the bottom of the container get their time to shine and make chicken broth from scratch is a snap with some water and a few staples from the vegetable bin.
Bonus: bone broth may be the key to youthful skin. Who knew?
Ingredients for rotisserie chicken bone broth:
Leftover rotisserie chicken carcass (and any residual drippings or gelatinous goo)
Carrots
Celery
Onion
Parsley
Bay Leaves
Whole Peppercorns
Water
This basic ingredient list is pretty standard for most homemade chicken stock recipes, but most use whole chickens and they cook the crap out of them. After the meat has been cooked to oblivion, it becomes tough and unappetizing — not something you want floating around in your chicken soup.
Why this chicken stock recipe is better (IMO)
One famous recipe (Ina Garten's) uses three whole 5-pound chickens for her stock — and then she discards the meat – probably because it's been cooked to death and is dry and chewy. Blasphemy.
To me that's a waste (and I LOVE INA). Sure, her stock might taste good — but come on — 3 chickens?
My mantra is waste not, want not. This stock uses a leftover chicken carcass plus any leftover skin and drippings to make a delicious homemade broth that's great for soups, making sauces and fortifying stews.
Difference between boxed broth and homemade
If you've never made your own stock before, I have two things to say. #1 – it's life-altering. #2 – it's easier than you think. Oh, and #3 – you can make it on the stove, in your crock pot, pressure cooker or instant pot.
Let's start with the obvious one first — life-altering.
There is NO COMPARISON between store-bought canned or boxed "chicken stock" and the real deal.
Real rotisserie chicken stock has silky mouth feel from the collagen that's released from the bones. It glides across your tongue, coating it with rich umami flavor. Store bought is little more than salt and water with "chicken flavor".
I'm not judging for using the store-bought stuff in a pinch. Heck, I've got two cartons in my pantry right now. However, when there's leftover rotisserie chicken in the house, it's worth the 15 minutes of prep to make chicken broth from the carcass.
Homemade stock is easier than you think
I'm not exaggerating here – it's TRULY easy to make homemade chicken stock with a leftover chicken carcass or rotisserie chicken.
With only 10 to 15 minutes of hands-on prep – corralling the bones into the pot and giving the veg a rough chop – you can have homemade chicken stock ready to use, store or freeze for later.
Just simmer the stock with a tight-fitting lid (see methods below), and when it's done, strain off the solids.
What's the best method to make chicken stock?
Which brings me to my third point… You can make/simmer your stock ANY WAY YOU LIKE.
If you're more of a stovetop/dutch oven person. Go for it.
If you can't live without your crock pot or slow cooker, this leftover chicken stock recipe is for you.
If time is of the essence, whip up your leftover rotisserie chicken stock using your old fashioned rocky-top pressure cooker or that "look what I got for Christmas" Instant Pot.
How to make broth from chicken bones
Place the chicken carcass and any gelatin that's collected in the bottom of the container into a large stock pot, dutch oven, crock pot or Instant Pot.
Cover with fresh, cold water.
Add whole peppercorns and bay leaves.
Roughly chop the vegetables like carrots, onions carrots, parsnips, turnips and add them to the pot.
4 ways to make chicken stock
In a stock pot/dutch oven:
Bring the ingredients to a low boil, reduce the heat to a simmer and place the lid on the stock pot so that it's just askew and some steam can escape. Simmer the rotisserie chicken stock for 2 hours.
Homemade chicken broth in a crock pot:
Add all the ingredients to the crock pot and cook on high for 2-3 hours or low for 4-6 hours
In a pressure cooker (the classic type):
Add all the ingredients to the pot and close the lid (follow the manufacturer's guide for instructions on how to close the lid). Bring the pressure cooker to a simmer and cook for 15 minutes. Remove the rotisserie chicken stock from heat and let the pressure reduce naturally.
Making stock in an Instant Pot:
Set the Instant Pot to the Soup setting and set the timer to 15 minutes. Once the Instant Pot cycle is complete, wait until the natural release cycle is complete, should take about 10 minutes. Follow the manufacturer's guide for quick release, if in a rush. Carefully unlock and remove the lid from the instant pot.
Straining chicken stock from the bones
The last step is simply to remove the carcass and bones then strain the stock and vegetables through a fine mesh strainer.
I recommend using a large bowl or glass measuring cup that can hold at least 4-8 cups of liquid with a pour spout to strain the homemade chicken stock into. (Note: if it's a smaller size, you'll have to strain in batches.)
Use a large fine mesh strainer (not a colander) set securely over the bowl.
Pour or ladle the rotisserie chicken stock (solids and liquids) into the strainer.
Use a wooden spoon to press down on the solids, this will press out excess broth and gives you a richer tasting broth.
Discard the solids and continue to strain the homemade chicken stock in this method.
Transfer the broth to a storage container
Rotisserie chicken stock FAQ's
How long will homemade chicken stock last in the fridge?
It's good for up to two weeks (maybe more). Honestly, I've always used it within a week of making it.
Can I can rotisserie chicken stock?
Yes, but this recipe doesn't make a ton of stock, so there's really no reason to can it.
Can I freeze chicken stock?
Yes. This stock freezes well. You can freeze it in plastic containers or in ice cube trays. (Transfer cubes to a zip top bag when they're set and keep them for up to 3 month)s.
Is chicken stock gluten free?
Yes!
Is chicken stock good for keto and paleo diets?
Yes!
Can you make bone broth from Costco rotissserie chicken?
Yes. I use Costco rotisserie chickens to make this bone broth all the time! I like them because the chickens are big, and they come in those plastic containers holding drippings that can be added back to the stock. Those drippings add flavor, body, and a velvety mouth feel to your chicken stock.
Can you make stock from a week old chicken?
Yes – so long as that chicken was kept well-wrapped in the refrigerator. Additionally, if you don't have time to immediately make chicken stock from the rotisserie chicken, the carcass can be frozen until you're ready.
Use homemade rotisserie chicken broth in these recipes:
More easy homemade stocks and broths: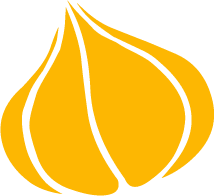 Tried this recipe? Leave a rating and review.
Your comments and shares are invaluable to me and the thousands of readers who use this site daily. If you've made the recipe, leave a star rating and review. We want to hear how you liked it.
We'd love it if you shared the recipe with your friends on social media!
Leftover Rotissserie Chicken Stock
Don't toss that carcass! Your picked-over rotisserie chicken can have new life in a homemade chicken stock. Easy to make and perfect for soups, stews or any other place you'd use broth or stock.
INGREDIENTS:
1

leftover rotisserie chicken carcass

and any drippings or gelled consomme left in the container

2

medium

carrots

roughly chopped

2

stalks

celery

roughly chopped

1

medium

onion

roughly chopped

5

sprigs

fresh parsley

1

bay leaf

10

whole peppercorns

6

cups

cool water
DIRECTIONS:
FOR STOVETOP OR DUTCH OVEN METHOD:
Place the chicken carcass in a large stock pot or dutch oven. Add the carrots, celery, onion, parsley, bay leaf and peppercorns. Cover with water and bring to a boil. Reduce heat to a medium low, cover with the lid slightly askew to let a little steam escape and simmer for at least one hour and up to two.
FOR SLOW COOKER OR CROCK POT CHICKEN STOCK:
Add the leftover rotisserie chicken carcass to the slow cooker and add the remaining ingredients. Cover with the lid and set the crock pot to low. Cook 4-6 hours or until the broth has body and coats your tongue. The bones and cartilage should be nearly clean from any meat or skin falling off.
FOR THE PRESSURE COOKER/INSTANT POT METHOD:
Combine the ingredients in the pressure cooker, seal the lid and bring to high pressure. Set the timer for 15 minutes and cook until the time is up. Let the pressure release naturally for 10 minutes, then you can use the quick release method to open the pot.
STRAINING LEFTOVER ROTISSERIE CHICKEN STOCK:
Set a fine mesh strainer over a large bowl or glass measuring cup. Using tongs remove the chicken carcass and discard. Working in batches, ladle the broth and vegetables into the sieve. Press on the solids to remove as much liquid as possible. Discard solids.

Broth can be refrigerated for 10 days or frozen in a plastic container for up to 3 months.
RECIPE VIDEO:
NOTES:
Store the stock in an airtight container for a week to 10 days or freeze stock for up to 3 months.
NUTRITION:
Calories:
27
kcal
|
Carbohydrates:
6
g
|
Sodium:
54
mg
|
Potassium:
189
mg
|
Fiber:
1
g
|
Sugar:
2
g
|
Vitamin A:
5290
IU
|
Vitamin C:
6.1
mg
|
Calcium:
34
mg
|
Iron:
0.2
mg
Pin "Leftover Rotisserie Chicken Stock" For Later!