Authentic Bahamian Style Conch Fritters
If you've ever vacationed in the Florida Keys, Key West, the Bahamas or other Caribbean islands, you've probably tried conch fritters a time or two. This recipe makes a light, crispy beer batter fritter loaded with fresh conch meat and spicy peppers and served with various dipping sauces. These authentic Bahamian fried conch fritters are easy to make at home, too, so you can save the cost of a plane ticket.
This post has been updated for content since its original publication in 2017. The recipe remains the same. The post contains affiliate links.
Fried conch fritters are standard on most seafood restaurant menus throughout the Florida Keys and Key West, and visitors should expect to sample them at least once or twice during their stay. This iconic appetizer screams "vacation" like no other… and once you try them, there's just no going back.
What kind of seafood is conch?
Conchs (pronounced: konk) are gastropods known as sea mollusks or snails. They're found in the ocean throughout the Bahamas, Caribbean and West Indies.
You've probably seen these spectacular shells (if not on the beach, then in a souvenir shop), but take a closer look at the photo above, and you can see the live conch inside.
Conchs can grow from 6 to 12 inches long, weigh as much as 5 pounds and live for up to 30 years. They're herbivores, eating algae and other marine plants.
They are invertebrates, meaning they don't have any skeleton or bones; therefore, the entire animal is edible.
Where can I buy conch?
Because conchs have been over-fished in U.S. waters (primarily for their prized shells), it's illegal to sell fresh conch meat in the states. However, a reputable fishmonger can sell packages of frozen conch meat (usually in one-pound packages) that come from the Bahamas, Dominican Republic, Honduras, Jamaica and Turks and Caicos, where there is no ban on harvesting.
I source my conch locally from Pop's Seafood Market and Key Largo Fisheries. Both shops have overnight shipping, so if you can't find conch at your seafood market, you can certainly order it online.
Ingredients for conch fritters:
Conch Meat
Scotch Bonnet Pepper (or Habanero)
Spanish Onion
Green Bell Pepper
Red Bell Pepper
Eggs
Fresh Thyme
All Purpose Flour
Baking Powder
Curry Powder
Salt
Black Pepper
Club Soda
Beer (preferably an island style beer like Red Stripe or Kalik, Carib, Presidente)
My authentic recipe for Bahamian conch fritters is the best. Truly. The classic beer batter fritter is spiced w/ hot peppers & loaded w/ conch meat.
Is conch meat healthy?
Conch is relatively low in calories (about 130 per serving), with 11 grams of fat and 65 grams of cholesterol per serving. It's also reasonably high in protein, with about 26 grams per serving.
On its own, conch is alright, but let's be honest here…; we're making fried conch fritters, which is obviously not a diet food.
What do conch fritters taste like?
Living in South Florida, I've had my share of conch fritters. The best ones are crispy on the outside, soft inside and contain noticeable chunks of sweet conch meat. They should have a prominent spice but not be overpowering.
I've had plenty of conch fritters that were too bready or didn't have much conch meat — or worse; the conch wasn't tenderized, making them chewy and unappetizing.
This recipe comes courtesy of my friend, chef and angler, Joe Cascio and his lovely wife, Erica. I love their version because it starts with a pound of fresh conch that's well-tenderized so that every bite is perfect.
Their conch fritter recipe uses lots of veggies (that you can taste in every bite) as well as hot peppers for spice. Their beer batter is light and fluffy, not heavy. In other words, it's perfect.
On its own, conch can have a crunchy texture unless you tenderize it well. I use the jagged side of my meat mallet to pound out the conch fillets until they're about 1/4″ thick.
How to tenderize conch meat
Lay a whole conch on a cutting board or plastic work surface (to protect your countertop).
Rap the conch firmly with the rough side of your meat mallet (or if you don't have one, use a rolling pin or a large, heavy skillet to flatten the shellfish.
Finely chop it into 1/4″ dice.
Transfer the diced meat to a food processor and pulse quickly (10-15 times) to break down the conch further.
Treating conch meat with this triple tenderizing method ensures that your fritters will be tender, not tough.
Best hot peppers for fritters
Let's talk about spicy… I don't mind a little heat in my food, but I never want it to be so hot that all you taste is fire. The spice is meant to enhance, not overpower, the flavor of the conch fritters.
So, I recommend half of a scotch bonnet or habanero pepper (seeds and all) in this fritter recipe. You could go with more if hell-fire is your thing or eliminate them if it isn't.
If you can't find scotch bonnets or habanero, substitute serrano or jalapeño. However, if you happen to live in the Caribbean and have access to piment antillais, those spicy, flavorful hot peppers would be my top pick.
How to make conch fritters
In a large bowl, combine the chopped conch meat with the onion, sweet bell peppers, hot peppers, celery and thyme.
Add the eggs and stir to combine.
Combine the flour, baking powder, salt, pepper and curry. Whisk together.
Add the dry ingredients to the conch and veggies and pour over the club soda and beer. Stir until well blended. The fritter batter should be thick and unctuous.
Heat the oil in a fryer or cast iron skillet to 350°F.
Use a small 2-teaspoon cookie scoop to measure out the conch fritter batter, and holding the scoop very close to the surface of the oil, release a scoop to fry. (You don't want to drop the batter from too high a distance. Otherwise, the hot oil could splash out and burn you.)
The batter will initially sink to the bottom of the fryer but then will begin to float.
Fry the conch fritter batter for 4-5 minutes, occasionally turning with a kitchen spider, until golden brown.
Drain the conch bites well, then transfer to a sheet pan lined with heavy brown paper bags or paper towels to soak up the excess grease.
For this type of frying, peanut oil works best. Peanut oil has a high smoke point, creating a surface seal that locks the fritters' natural moisture inside, building steam to cook them from the inside out. The result is a light, golden crispy outside and a tender, tasty inside.
Tips on frying Bahamian conch fritters:
I recommend frying outdoors. I have an electric Fry Daddy frier and usually set up my station on the patio. This way, the whole house doesn't smell like fried food.
Before you begin, spread a few layers of newspaper over the entire work surface to catch any drips and splatters.
Use a small (.05 to 1 oz) cookie scoop to portion your batter. It gives you evenly-sized conch fritters, and they'll cook in the same amount of time and more consistently.
Don't crowd your fryer — instead, work in small batches. This allows the oil to maintain an even temperature and will give you consistently crispy fritters.
Use a spider to scoop the fritters and let them drain on the side of your fryer for 15-20 seconds before transferring them to a paper-lined platter. (This extra step keeps them from being greasy or soggy.)
I use a large paper grocery bag to lay the freshly fried conch fritters on. They're thicker and soak up more excess oil than paper towels.
Pro-Tip: Before frying the entire batch of conch fritters, make one or two "test" fritters, so you can adjust the salt or heat to taste — before you fry the whole batch.
The first couple of fried conch fritters usually aren't the best as they tend to soak up more oil. However, those first few are important because they're your "testers."
This is your chance to fine-tune the flavors.
Taste one for seasoning before you make any more fritters. If they're not salty enough, add a bit more. If you like it spicy, add more hot pepper. Chefs only send out a dish after tasting for seasoning first, and so should you.
What's a good conch fritter dipping sauce?
These fritters are exceptionally tender and light with a snappy zing from the scotch bonnet, and while they're delicious on their own, they benefit even more from a tangy key lime aioli.
The aioli is simply a good quality mayonnaise, dijon mustard, key lime zest and juice (or you can use regular limes), a little salt and hot sauce to taste. Mix it up and prepare to swoon.
You can also use a simple cocktail sauce, this tasty tartar sauce, or just a squeeze of lime.
These conch fritters will win you, friends, trust me. No one can resist the allure or aroma of hot from the fryer fritters with a tangy dipping sauce! You're in for a treat!
What to drink with authentic conch fritters
Icy cold Bahamian beer, I recommend Kalik
FAQ's
Can you make conch fritters in an air fryer?
No. This is strictly a real-deal frying method since you're working with a liquid batter, not solid food. You can reheat conch fritters in an air fryer, however.
Can I freeze the fritters?
Yes! And I do. After the conch fritters are cooled to room temperature, transfer them to a freezer-safe zip-top bag and freeze them for up to 3 months. Take out the amount you need whenever you're in the mood for some conch fritters. Easy peasy.
How to reheat Bahamian conch fritters in the oven:
Preheat the oven to 350°. Place the fritters on a baking sheet and cook for 10-15 minutes or until hot.
More tropical seafood appetizers you might like: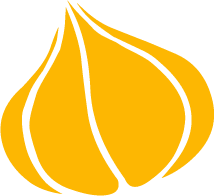 Tried this recipe? Leave a rating and review.
Your comments and shares are invaluable to me and the thousands of readers who use this site daily. If you've made the recipe, leave a star rating and review. We want to hear how you liked it.
We'd love it if you shared the recipe with your friends on social media!
Authentic Conch Fritters (Bahamian Style)
Visit the Bahamas, Key West or anywhere in the Florida Keys and you'll find these tasty conch fritters on the menu. But you don't need a plane ticket to enjoy this authentic island snack. This simple recipe makes the BEST conch fritters with a moderate spice and loads of tender conch meat.
INGREDIENTS:
1

pound

fresh conch

½

scotch bonnet

(habanero), or jalapeno

½

cup

Spanish onion

minced

1

stalk

celery

½

green bell pepper

minced

½

red bell pepper

minced

2

large

eggs

1

teaspoon

fresh thyme

1 ½

cup

all purpose flour

¾

teaspoon

baking powder

½

teaspoon

curry powder

¾

teaspoon

salt

¼

teaspoon

fresh cracked black pepper

½

cup

club soda

½

cup

beer

(make it a good one)
LouAna Peanut Oil for frying ~ 6 cups
For the Key Lime Aioli
½

teaspoon

lime zest

1

cup

mayonnaise

2

tablespoons

key lime juice

or fresh lime juice from a Persian lime

½

teaspoon

salt

1-2

teaspoons

favorite hot sauce (optional)

I used Crystal
Garnishes (optional)
fresh cilantro

chopped

1

lime

cut into wedges

favorite hot sauce

as desired
DIRECTIONS:
Make The Batter
Place the conch on a cutting board or other tough work surface. Use the rough side of a meat mallet to pound the conch to about 1/4″ thickness. Use a very sharp chef's knife to mince the conch meat <1/4″ dice. Transfer the conch to the bowl of a food processor. Pulse quickly 10-15 times to chop the conch a little finer. Transfer the chopped conch to a large mixing bowl.

Add the scotch bonnet pepper to the bowl of the food processor. (Be careful – the scotch bonnet is an extremely hot pepper. You don't want to handle it with bare hands once it's been cut — and don't touch your hand to your eyes or face if you do). Divide the celery in half and add one half to the scotch bonnet pepper. Pulse several times until the celery and scotch bonnet are finely minced. Transfer the pepper and celery to the conch.

Mince the remaining half of the celery and add it to the conch along with the onions, bell peppers, eggs and thyme. Stir to combine. Set aside.

In a medium bowl whisk together the flour, baking powder, curry powder, salt and pepper.

Add the flour mixture to the conch and stir until well combined. Add the beer and club soda and stir until combined and mixture is thick and unctuous.
Make The Aioli
Combine the mayonnaise, lime zest, lime juice, salt and hot sauce in a small bowl. Whisk to combine and refrigerate.
Fry The Fritters
Heat the LouAna Peanut oil in an electric deep fryer to 350°. Use a .05 ounce scoop to portion the batter (I used a cookie scoop). Gently drop the batter into the hot oil from just above the surface so it doesn't splash. Don't crowd the fryer, otherwise it will affect the oil's temperature. I fried about 7 fritters at a time. When you add the fritters to the oil, they will sink to the bottom of the skillet, then float. Cook the fritters for 4-5 minutes, turning occasionally, until golden brown. Use a slotted spoon or spider to transfer the fritters to a paper lined baking sheet.

Continue working in batches to fry the remaining fritters.
Serve:
Arrange the fritters in a basket or on a platter with the aioli and extra hot sauce on the side. Sprinkle with chopped cilantro and tuck lime wedges in and around the fritters. Enjoy with a cold beer!
RECIPE VIDEO:
NOTES:
To make the swirls on the key lime aioli (not necessary, but fun for show), add a few drops of hot sauce to the aioli and drag a toothpick through it.
NUTRITION:
Calories:
254
kcal
|
Carbohydrates:
17
g
|
Protein:
4
g
|
Fat:
18
g
|
Saturated Fat:
2
g
|
Cholesterol:
48
mg
|
Sodium:
508
mg
|
Potassium:
120
mg
|
Fiber:
1
g
|
Sugar:
1
g
|
Vitamin A:
325
IU
|
Vitamin C:
17.3
mg
|
Calcium:
33
mg
|
Iron:
1.4
mg
Pin "Homemade Conch Fritters" for later!