If you're looking for healthy acorn squash recipes, this quinoa-stuffed acorn squash is easy and delicious. It's filled with a sweet and savory blend of tender apples, crispy pancetta, parmesan cheese, and healthy, protein-rich quinoa. This gluten-free stuffed acorn squash makes a great light main course, or holiday side dish. Make it vegetarian by skipping the pancetta and upping the parmesan. Make it vegan by swapping parmesan for nutritional yeast.
Before we get into the recipe, I'd like to preface this by saying that, Scott — my better half, doesn't like acorn squash. At all.
It stems from a particular childhood incident where he wasn't allowed to leave the dinner table until he'd finished his squash, which he described as over-cooked, mushy and swimming in sticky-sweet syrup.
There were threats. There was admonishment and eventually the offending vegetable was consumed… and promptly came right back up again (nice visual, right?).
Hence, his intense aversion. Consequently, when he spied not one — but TWO acorn squash on the counter, he gagged in memory. I had my work cut out for me.
You'll appreciate this recipe if you like your squash tender but not mushy. More so if you're idea of a side dish is more savory than sweet.
The coriander and fennel spice blend for this quinoa-stuffed acorn squash isn't overly sweet and adds an exciting layer of flavor you wouldn't expect.
It's delicious — if you like a little heat, add ¼ teaspoon of crushed red pepper flakes to the mix for tongue-tingling fun.
Ingredients for the spice blend
Coriander – adds a citrusy, floral spice
Fennel – addsa light, sweet anise flavor (like licorice)
Brown Sugar (just a little)
Kosher Salt
Crushed Red Pepper – adds heat (optional)
NOTE: I prefer to use whole coriander seed and fennel seed ground in a mortar and pestle or spice grinder. Whole spices will have a deeper more concentrated flavor than the preground variety.
When you think of healthy acorn squash recipes, you're probably not thinking of crispy pancetta or parmesan cheese, however, you don't need a lot of either ingredient to make a flavorful impact on the overall stuffed squash. These simple add-ins take stuffed acorn squash recipes to the next level.
Ingredients For Quinoa Stuffed Acorn Squash Filling
Cooked Quinoa
Diced Pancetta
Diced Apples
Chopped Thyme
Chopped Parsley
Grated Parmesan Cheese
What type of quinoa works best?
I used tri-colored quinoa for this recipe, but feel free to use red or plain quinoa. It doesn't matter. Cook the quinoa according to the package directions. You'll notice the white germ ring that releases from the grain. That's normal. Just fluff the quinoa with a fork before blending with the other stuffing ingredients.
Assembling Apple Quinoa Stuffed Acorn Squash with Crispy Pancetta
Grind the spices in a mortar and pestle or spice grinder. Combine the spices with brown sugar and kosher salt.
Brush the cut acorn squash with olive oil and sprinkle with the spice blend. Roast the squash until just tender.
While squash are cooking, make the crispy pancetta by sautéing in a little olive oil in a sauté pan. Transfer pancetta to a plate lined with paper towels.
Quick sauté the apples in the rendered fat from the pancetta.
Combine the cooked quinoa, apples, pancetta, parmesan cheese and herbs together and toss until well mixed.
Fill the squash with stuffing mixture. If it appears dry, drizzle a little olive oil over it and return the squash to the oven for an additional 10-15 minutes or until the stuffing is lightly browned and crispy. (It's those crispy bits that everyone loves).
Happily, my quinoa stuffed acorn squash with crispy pancetta bears no resemblance to the sweet-syrupy, mushy squash of my husband's youth. Nope. This stuffed squash has texture, color and a wonderful aroma thanks to the spice blend. The sautéed apples add tangy sweet pops to the filling and the crispy pancetta adds enough porky goodness to keep it interesting for my carnivore husband. It's seriously delicious and I think, impressive enough for a special family meal or holiday side dish.
More Healthy Acorn Squash Recipes:
More Healthy Fall Side Dishes:
More stuffed vegetables you'll love: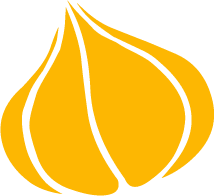 Tried this recipe? Leave a rating and review.
Your comments and shares are invaluable to me and the thousands of readers who use this site daily. If you've made the recipe, leave a star rating and review. We want to hear how you liked it.
We'd love it if you shared the recipe with your friends on social media!
Quinoa and Apple Stuffed Acorn Squash
This stuffed acorn squash recipe's sweet, savory filling makes every bite satisfying. A great fall side dish!
INGREDIENTS:
2

small

acorn squash

(about 1 pound each)

6

teaspoons

olive oil

divided

1

teaspoon

whole coriander seed

1

teaspoon

whole fennel seed

½

teaspoon

kosher salt

1

tablespoon

brown sugar

½

cup

quinoa

cooked according to package directions.

2

medium

apple

peeled and finely diced

½

cup

finely diced pancetta

2

teaspoons

fresh thyme leaves

chopped

2

tablespoons

chopped parsley

¼

cup

parmesan cheese

grated
Optional
extra olive oil for drizzling before baking stuffed squash
DIRECTIONS:
Preheat oven to 400 degrees.

Using a sharp chefs knife, carefully cut the squash in half lengthwise. Scoop out the seeds and discard. Line a sheet pan with parchment paper or foil. Place on a roasting pan and coat the inside of each with a teaspoon of olive oil.

In a mortar and pestle (or spice grinder) grind together the coriander and fennel seed. Mix in the kosher salt and brown sugar, stir to combine. Sprinkle the spice blend over the cut side of the squash and place cut side down on the roasting pan. Bake for 20 minutes or until the squash is just tender.

While the acorn squash bakes, heat remaining 2 teaspoons of olive oil in a small skillet over medium high heat. Add pancetta and cook until browned, stirring occasionally. Using a slotted spoon, transfer pancetta to a folded paper towel to drain. Reserve fat in the pan and add the diced apples to the pan and cook over medium high heat until apples are slightly softened, about 2-3 minutes.

In a medium bowl combine cooked quinoa, pancetta, thyme and parsley, apples and parmesan cheese. Toss to combine. Fill acorn squash with quinoa stuffing (it's okay if some falls to the baking sheet – the crispy bits are the best part). If stuffing seems dry, drizzle a little extra olive oil over the squash boats. Heat in oven for 10-12 minutes, until cooked through. Serve.
NOTES:
You can ask the deli department to cut a quarter inch slice of pancetta for you. I usually get 4- quarter inch slices and use them like bacon to add to salads, roasted vegetables etc. I always have some on hand.
You can change this dish up if you wanted it to be vegetarian, by eliminating the pancetta. Make it vegan by also skipping the parmesan cheese. Since those two ingredients add a salty element, consider adding in some chopped olives or capers — and golden raisins for a sweet hit.
NUTRITION:
Calories:
313
kcal
|
Carbohydrates:
53
g
|
Protein:
8
g
|
Fat:
10
g
|
Saturated Fat:
2
g
|
Cholesterol:
5
mg
|
Sodium:
414
mg
|
Potassium:
976
mg
|
Fiber:
8
g
|
Sugar:
12
g
|
Vitamin A:
1105
IU
|
Vitamin C:
32
mg
|
Calcium:
177
mg
|
Iron:
3
mg
Pin "Apple Quinoa Stuffed Acorn Squash with Crispy Pancetta" For Later!