Spring Apricot Almond Tart
It's apricot season! So instead of gnawing on those leathery dried wannabesin the raisin aisle, we can actually sink our teeth into the real deal! Apricots on their own are wonderfully tangy and aromatic, but stick them in a pastry shell with some sweet preserves and crunchy almonds and you've taken them to an entirely new level. This Ultimate Spring Apricot Almond Tart is jammy, rubbly and the perfect balance between puckery and sweet. Best of all, it's so easy — I made two!

My Mom has been making this dessert for years and I'd never gotten a piece! She'd fix it for her friends or for company, but strangely I was never around when this apricot almond tart made an appearance. Coincidence? I think not! I'm pretty sure she's been holding out on me knowing that once I tried it, there was no going back. She's right. I'm doomed!
I made two tarts because my Mom and I were hosting a joint dinner party last weekend.
We were having 20 or so people and wisely hired a private chef to make our paella main course while we handled the Sangria, hors d'oeuvres and desserts.
Mom made two absolutely stellar almond cakes, which I promise to share with you soon. I was debating a few other desserts to make, when she mentioned this one — the one that I'd always heard about, but never tried. Her apricot almond tart.
Finally – it was my turn! I stocked up on Apricots from Costco and she e-mailed the recipe to me.
I used ready made pie-crusts 'cause you know I hate to make pastry – but if you've got a good recipe and technique – have at it. Par bake the crust in a tart pan with a removable bottom. (I used one round and one square). Pulse the almonds a few times in a food processor until you achieve fine crumbs — but not powder.
Blanch the apricots a few at a time in boiling water for just 10-20 seconds. Plunge them into cold water to stop the cooking and use a sharp paring knife to peel away the skins. Slice them in half and discard the pit. Now you're ready to assemble the tart.
Assembling Apricot Almond Tart
Spread the bottom of the pastry with apricot preserves. If they're really lumpy or have big chunks of apricot in them, you may want to pulse it in the food processor. ( I used Publix brand and they were the perfect consistency for spreading.)
Then evenly sprinkle the jam with the almonds and arrange the apricots on top in concentric circles for the round pan or rows if you're using a square or rectangular tart pan.
Sprinkle the apricots with sugar and dot with bits of butter and bake. I could tell from the aroma that it was going to be wonderful — and oh, it was! The apricots are tart and sweet at the same time. The almonds add a satisfying crunch. I could have eaten the whole thing myself, but there was that whole dinner party thing… damn guests. Next time, I'm not sharing.
More tart recipes you'll love:
Garlic & Zest is a participant in the Amazon Services LLC Associates Program an affiliate advertising program designed to provide a means for sites to earn advertising fees by advertising and linking to Amazon.com.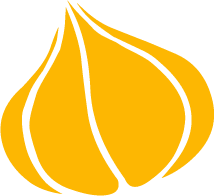 Tried this recipe? Leave a rating and review.
Your comments and shares are invaluable to me and the thousands of readers who use this site daily. If you've made the recipe, leave a star rating and review. We want to hear how you liked it.
We'd love it if you shared the recipe with your friends on social media!
Apricot Almond Tart
This recipe came to me via my Mom, who must have gotten it from one of her French friends… It's sourced as a recipe from Bon Appetite from 1990 and it's divine!
INGREDIENTS:
1

9 inch

pie crust

¼

cup

apricot preserves

¾

cup

slivered almonds

7-9

apricots

⅓

cup

sugar

1

tablespoon

butter

cut into small pieces

special equipment: 9″ tart pan with removable bottom
DIRECTIONS:
Preheat the oven to 450°.

Roll out the pie crust to about 10 1/2-11″ and carefully fit it into the tart pan, pressing the bottom and sides firmly. Use a fork to prick the bottom of the pastry so that it doesn't bubble up during the par baking. Place in the hot oven and bake for 10-11 minutes or until lightly browned. (Note, if you're oven has hot spots be sure to rotate the pan so it doesn't get too dark on one side.

After removing the pastry, reduce the oven temperature to 375°.

Place the almonds in a mini prep food processor and pulse several times until the almonds are finely chopped, but not ground to powder. Set aside.

Assemble an ice bath by filling a large bowl with equal part ice and water, set aside. Bring a saucepan of water to a boil and add 2-3 apricots, simmer for 20 seconds and transfer immediately to the ice bath to cool. Continue with the rest of the apricots. Peel the apricots with a sharp paring knife, slice in half and remove the pits. Set aside.

Spread the apricot jam evenly in the bottom of the tart shell. Sprinkle with the almonds and arrange the apricot halves, cut side down over the almonds. Sprinkle evenly with the sugar and dot with bits of butter.

Bake until apricots are tender about 50 minutes to one hour. Cool on a rack.
NUTRITION:
Calories:
119
kcal
|
Carbohydrates:
14
g
|
Protein:
2
g
|
Fat:
6
g
|
Saturated Fat:
1
g
|
Cholesterol:
3
mg
|
Sodium:
13
mg
|
Potassium:
150
mg
|
Fiber:
1
g
|
Sugar:
11
g
|
Vitamin A:
635
IU
|
Vitamin C:
3.1
mg
|
Calcium:
31
mg
|
Iron:
0.5
mg
Pin "Ultimate Spring Apricot Almond Tart" For Later!