Whenever you find yourself with leftover turkey, this easy turkey hash is a great way to use it. This turkey hash recipe is quick and easy, super flavorful and makes a delicious post-holiday breakfast hash or skillet hash for simple dinners.
Skillet hash has always been a convenient and economical way to use up leftovers. Got leftover roast beef? Make a hash. Leftover ham? Hash it. Even straight veggies make a delicious breakfast hash with an egg on top.
After Thanksgiving, most of us will have some leftover turkey, so this recipe is perfect for that – but I also make it during the summertime when we have smoked turkey breasts.
Why you'll love this recipe:
It uses up leftovers so they don't go to waste.
The veggies are crisp, tender and flavorful.
Big chunks of turkey breast and potatoes make this turkey hash substantial.
Creole seasoning gives it a spicy kick you'll love.
This hash recipe is good for breakfast, lunch or dinner with or without an egg on top.
Ingredients you'll need:
Leftover Cooked Turkey – I recommend using turkey breast for this hash recipe because you can dice it more evenly, but you can also use shredded dark-meat turkey.
Sweet Potatoes – diced to the same size as the turkey meat give the hash uniformity and make it eye-appealing. We par-boil the potatoes to ensure that they're tender.
Bacon – Crispy bacon is a delicious finish to the turkey hash, but we also use some bacon drippings to sauté the vegetables and meat for extra flavor.
Green Bell Pepper – with a more vegetal flavor than red or yellow peppers, it balances the flavors in this dish and gives a vivid green pop.
Red Bell Pepper – sweeter than the green variety because they ripen for longer on the vine; these add a bright color and subtle sweetness.
Yellow Onion – though sharp and pungent raw, the flavor softens when cooked. The key is to remove the sting while keeping the crisp, tender bite.
Creole Seasoning – I always keep a jar of this homemade spice blend in my pantry because we use it for everything. You can also use your favorite Cajun seasoning blend.
Olive Oil – for sauteing the breakfast hash with a bit of rendered bacon fat.
Flat Leaf Parsley – Adding herbs to a skillet hash gives the dish a fresh flavor and eye-popping garnish. Fresh parsley is delicious to brighten up the dish with fresh flavors. You can also use cilantro, chives or chopped green onion.
Eggs – Hash and eggs are a classic pairing; frankly, I don't consider it hash unless there is an egg or two. Poached, fried or over-easy. Choose your favorite.
Salt and Black Pepper to taste.
Step-by-step instructions:
Par-cook the diced sweet potatoes in boiling water for 8-10 minutes until tender. Drain well and spread on a paper towel-lined baking pan so the steam and excess moisture can evaporate. (They should be tacky-dry to the touch, not wet).
Crisp the bacon in a large skillet (I recommend a good nonstick pan or well-seasoned cast iron skillet). Drain the bacon strips on a paper towel. Reserve the bacon fat.
Sauté the red and green peppers with onion and Creole seasoning in a combination of a teaspoon of bacon fat and olive oil until crisp-tender. Transfer to a separate bowl.
Heat a teaspoon of bacon fat and olive oil in the same skillet and saute the cooled sweet potatoes with Creole seasoning. Stir or toss the potatoes occasionally until crispy and browned. Transfer to another dish.
Season the turkey with the remaining Creole seasoning, and pan fry with olive oil, and reserved bacon grease until golden and crusty.
Return the sauteed vegetables and sweet potatoes to the turkey mixture and heat, flipping and stirring occasionally until the turkey hash is hot and crusty.
Adjust the seasonings to taste with salt, pepper and parsley.
Spoon the hot breakfast hash onto plates and top with a fried or poached egg.
Pro-Tips:
If the sweet potatoes are too moist, they can get mushy, stick to the pan or fall apart. Cooking them until just tender, draining well and allowing excess moisture to evaporate will encourage the sweet potatoes to crisp and brown in the skillet. Don't skip that step.
Use a good non-stick pan for this — one without scratches or gouges and hasn't lost the non-stick coating. If your pan sticks, the sweet potatoes can fall apart when tossing or stirring and be more mashed than hashed.
Cooking the components of the turkey hash separately ensures the optimum doneness for each and makes the best turkey hash.
Variations:
Season with your favorite dry seasoning or a blend of fresh herbs instead of the Creole seasoning. Try this BBQ rub, chipotle dry rub or a combination of rosemary, thyme, sage and garlic for a fresh flavor.
Add more veggies! Sauté 8 ounces of roughly chopped mushrooms separately in oil until they give up their liquid. Add the mushrooms and a few handfuls of raw baby spinach leaves to the turkey hash. The heat from the turkey and vegetables will wilt the spinach leaves and give an extra boost of nutrition. (We've done this several times, and it's excellent).
Make a vegetarian hash by skipping the meat.
Swap sweet potatoes for Yukon Gold, yellow potatoes or red-skinned potatoes.
Kick up the heat with extra cayenne pepper or red pepper flakes, or serve with your favorite hot sauce, sriracha, chili crisp or other spices.
Add shredded cheddar or pepper jack cheese to melt over the skillet hash before serving, and sprinkle with chopped green onion.
If you have leftover gravy, spoon it over the turkey hash, poutine-style and add some cheese curds.
Storage and Freezing:
Leftover turkey hash can be kept in an airtight container in the fridge for 3-5 days.
Freeze turkey hash for 2-3 months in an airtight container—Defrost before reheating.
Reheating:
Instead of nuking hash in the microwave, reheating it in a skillet will return it to its former glory.
Heat a teaspoon of olive oil in a large non-stick skillet and add the hash.
Cook for 5-10 minutes, flipping occasionally, until the turkey and vegetables are very hot and crusty.
Add freshly chopped parsley for garnish.
FAQ's
What is turkey hash made of?
Like most hash recipes, turkey hash is made of cooked, diced or shredded meat with potatoes and onions. Other vegetables and seasonings can be used. Breakfast hash is often served with a poached or fried egg.
What is hash meat made of?
Meat for hash is typically the leftover meat from a previous meal and diced potatoes. It can be made from beef, corned beef, sausage, ham, pork, chicken or other proteins. Vegetarian hash omits the meat.
What to serve with turkey hash: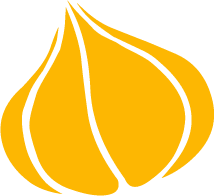 Tried this recipe? Leave a rating and review.
Your comments and shares are invaluable to me and the thousands of readers who use this site daily. If you've made the recipe, leave a star rating and review. We want to hear how you liked it.
We'd love it if you shared the recipe with your friends on social media!
Turkey Hash
This easy turkey hash recipe uses leftover turkey breast, sweet potatoes, bell peppers and a kicky spice blend for a delicious turkey hash that's great for breakfast with an egg or a quick and easy dinner.
INGREDIENTS:
2

large

sweet potatoes

peeled and diced into ½" dice

2-4

slices

bacon

1

pound

turkey breast meat

1

green bell pepper

chopped into ½" dice

1

red bell pepper

chopped into ½" dice

1

medium

onion

chopped into ½" dice

1

tablespoon

creole seasoning

1

tablespoon

olive oil

divided

1

tablespoon

chopped parsley

for garnish, optional

1-2

eggs

per person, optional

salt and pepper to taste
DIRECTIONS:
Heat a large pot of water to a boil over high heat. Add a teaspoon of salt and the diced sweet potatoes. Boil for 8-10 minutes or until tender. Drain the potatoes and let them cool, uncovered, to evaporate any residual moisture.

Meanwhile, fry the bacon in a large nonstick skillet until crisp, turning occasionally to brown both sides. Transfer crispy bacon to a plate lined with paper towels to absorb excess grease. Reserve the bacon fat in a small bowl.

Heat 1 teaspoon of the bacon fat and 1 teaspoon of olive oil in the nonstick skillet and add the chopped bell peppers and onion. Season with 1 teaspoon of the Creole seasoning and cook, stirring occasionally, until the vegetables are tender. Transfer to a small bowl.

Heat 1 teaspoon of bacon fat and 1 teaspoon of olive oil in the same nonstick skillet over medium-high heat and add the cooled potatoes. Season the potatoes with 1 teaspoon of Creole seasoning and cook until the potatoes have a crispy, golden exterior. Transfer to another dish.

Heat 1½ teaspoons of bacon fat and one teaspoon olive oil in the nonstick skillet. Add the diced turkey breast and season with the remaining teaspoon of Creole seasoning. Cook, stirring occasionally, until the turkey meat takes on a golden crust.

Add the potatoes, bell peppers and onion back to the skillet and heat for 3-5 minutes, stirring every minute or so until the turkey hash is hot, golden and crusty.

Taste for seasoning and adjust with salt and pepper as needed. Garnish with chopped parsley.

Serve the hash hot from the pan. It goes great with a fried or poached egg on top.
NUTRITION:
Calories:
382.29
kcal
|
Carbohydrates:
40.94
g
|
Protein:
30.9
g
|
Fat:
11.27
g
|
Saturated Fat:
2.74
g
|
Polyunsaturated Fat:
2.02
g
|
Monounsaturated Fat:
5.52
g
|
Trans Fat:
0.03
g
|
Cholesterol:
109.42
mg
|
Sodium:
419.73
mg
|
Potassium:
1070.02
mg
|
Fiber:
7.07
g
|
Sugar:
10.47
g
|
Vitamin A:
25850.51
IU
|
Vitamin C:
70.4
mg
|
Calcium:
88.23
mg
|
Iron:
2.35
mg
Pin it for later!