Bacon Cream Cheese Crescent Rolls
My Bacon Cream Cheese Crescent Rolls are easy, delicious, and cheap, made with only three ingredients. Everyone wants these crescent roll appetizers on their game day menu, and this recipe will make you legendary at parties and holiday gatherings. You're welcome.
Pillsbury crescent roll appetizer recipe
If you crave the combination of soft, buttery crescent rolls, creamy herbed cheese and smoky bacon– without all the highfalutin' fuss of "homemade this" and "imported that"… look no further. This recipe made with Pillsbury crescent rolls includes melty cheese, smoky bacon and a soft, flaky pastry.
Why you'll love this recipe:
I'll admit it. This is not anything you'd expect to find here. I'm usually more about homemade — or at least mostly homemade. I love fresh flavors and crave wholesome ingredients… but for sheer taste … you must have these bacon-wrapped crescent rolls for your game day menu.
I concede. it's not healthy, it's not wholesome — but DAMN, it's GOOD! Bacon Wrapped Cream Cheese Crescent Rolls will pretty much guarantee you mythical status amongst your peeps.
Why? It's truly the perfect bite.
I first made these easy, flavorful, and yes, cheap appetizers as a…(duh), and maybe it was a liquor-induced college student, late-night munchie attack that sent me over the edge, but from my first taste of these stuffed crescent bites, it was GAME OVER. Done.
Trust me, once you taste them, you'll understand. It's a slippery slope, friends.
Ingredients:
You only need these three ingredients for these outrageous and easy bacon-wrapped crescent rolls.
Pillsbury Crescent Dough Sheets (this isn't a sponsored post, you just have to use this brand)
Philadelphia Chive Cream Cheese (again, no sponsorship — but Philadelphia Brand makes tubs of Chive Cream cheese, and it's perfect in this recipe).
Bacon — not thick cut — just plain old grocery store, average bacon.
Step-By-Step Instructions:
Roll out the tube of Pillsbury dough sheets into a rectangle.
Use a pizza cutter to cut the dough in half lengthwise and then cut each half into 3″ x 1½" strips.
Scoop a teaspoon of chive cream cheese onto one side of the crescent roll dough strips and fold it over the cheese to seal.
Cut the bacon into 3″ strips and wrap it around the crescent roll bites.
Arrange the bacon-wrapped crescent rolls on a wire rack set over a rimmed sheet pan and bake for 13-18 minutes at 400°F.
It's absolutely impossible to pull this tray from the oven and not want to shove one or two of these savory bites into your mouth (but be careful, because the cheese will be hot).
Special equipment :
Ok, you don't HAVE to use these kitchen tools but, I find them helpful.
Pizza Wheel – A pizza wheel is like an extension of your hand, and instead of dragging and pulling at the dough, it rolls evenly through it, making uniform cuts.
Mini Cookie Dough Scoop – Mine holds about 1½ teaspoons, so it's simple to scoop even amounts of cream cheese from the tub and place it on the bits of Pillsbury crescent roll dough for this recipe.
A Wire Baking Rack: I use a rack to elevate the crescent roll appetizers so they don't soak up excess bacon grease as they cook. It's not required, though. I also like to line the sheet pan with tin foil to reduce the mess and clean up.
Variations:
Use plain cream cheese and jazz it up with your own mix-ins, like fresh chopped herbs, garlic, green chiles or hot sauce.
Swap cream cheese for a chunk of cheese such as cheddar, monterey jack, pepper jack or manchego.
Instead of rolling up the crescent roll appetizers, cut out squares and fit them into a mini muffin tin. Fill the pastry with cream cheese and top with a square of bacon.
FAQ's
Can I make these in advance?
Yes. You can assemble up to an hour or so before you want to serve them, then pop them into the oven to bake.
How long will leftover bacon, cheese crescent rolls last?
What leftovers? Trust me, that's not a problem. But if you do have one or two, wrap them in foil and refrigerate for 1-2 days, then rewarm in a 300° oven just until the bacon is pliable and cheese is melty, about 10 minutes.
Can I freeze this Pillsbury crescent roll recipe?
Yes. You can bake them off and let them cool completely. Set individual crescent bites on a sheet pan and freeze until solid, then transfer the bites to a freezer storage bag. Defrost, before rewarming.
My daughter, Emily, helped me with this recipe (those are her hands rolling up the bacon-wrapped crescent rolls).
At first, she treated this like every other "post" until she saw the tube of Pillsbury crescent dough. "Um. What's this? You cheatin'?" her voice dripping with accusation…
I told her to "Pipe down and roll the damn dough."
What my tasters said:
Emily was decidedly disinterested in this appetizer when I assembled them at ten in the morning (best light for my food photography), and despite being hot from the oven, she just shrugged them off with an "I just brushed my teeth" excuse.
Later that evening, it was a different story. "Where are those 'things'?" she asked, poking around in the fridge.
I reheated them, just to that melty, soft, crispy, porky unctuousness and brought them out on the baking sheet. Nothing fancy.
One bite and she was hooked. Three in and she was hopelessly done for. "I can do this for my friends when we watch the Bucs! They would love them. And they're so easy to make."
Meanwhile, Scott, hearing the moans, came in to see what the ruckus was… two bites later and I was accused of "holding out on him."
So, to Emily, Scott and you — dear reader… I apologize. I didn't think you'd be interested in something so non-chefy.
But hell, these Pillsbury crescent roll appetizers with herbed cream cheese and bacon taste good. REAL GOOD. And I guess in the world of food-dom, that's all that matters. Shrug. Perhaps that dough-boy has some redeeming qualities.
More cheesy gooey apps and snacks you'll love:
Pillsbury crescent roll appetizers:
Bacon Cream Cheese Crescent Rolls are exactly what we seek in a one or two-bite wonder with the ease of "poppin' fresh dough." Consequently, they're perfect for everything from game days to holidays and relatively inexpensive compared to a fancy cheese and charcuterie board or shrimp platter.
These hot little bites with oozy cheese and smoky bacon tucked into a flaky, buttery pastry hit the trifecta of snacking.
More Game Day Snacks and Appetizers: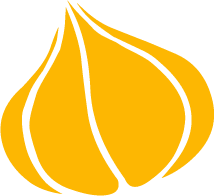 Tried this recipe? Leave a rating and review.
Your comments and shares are invaluable to me and the thousands of readers who use this site daily. If you've made the recipe, leave a star rating and review. We want to hear how you liked it.
We'd love it if you shared the recipe with your friends on social media!
Bacon Cream Cheese Crescent Rolls Recipe
Quick and easy, these crescent roll appetizers are irresistibly delicious. Use Pillsbury Crescent Roll Sheets and tubs of chive cream cheese and bacon.
INGREDIENTS:
8

ounce

tube of crescent rolls

7.5

ounces

chive cream cheese

7

slices

bacon
DIRECTIONS:
Preheat oven to 400°. Line a baking sheet with foil or parchment paper. Place a wire rack over the parchment paper and set aside.

Roll the crescent dough out into a rectangle. Use a pizza cutter to cut the dough in half lengthwise. With the pizza cutter, cut the dough into 3″ x 1 1/2″ fingers.

Scoop a teaspoon of chive cream cheese onto the bottom third of each of the "fingers" and gently fold the dough over the cream cheese, tucking the seam under each.

Cut the bacon into 3 to 3 1/2″ lengths. Wrap the bacon around each of the bites, covering the open ends of the dough with the bacon.

Spray the rack with non-stick spray. Arrange the crescent roll bites seam side down on the rack about 2″ apart.

Bake for 13-18 minutes or until the rolls are golden and the bacon is cooked.

Remove from the oven and let cool for a few minutes before transferring to a serving platter.
NUTRITION:
Calories:
108
kcal
|
Protein:
3
g
|
Fat:
10
g
|
Saturated Fat:
3
g
|
Cholesterol:
17
mg
|
Sodium:
171
mg
|
Potassium:
50
mg
|
Vitamin A:
10
IU
|
Iron:
0.1
mg
Pin "Bacon Cream Cheese Crescent Rolls" For Later!